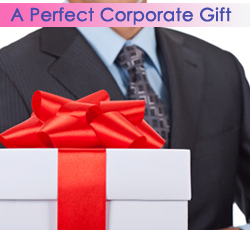 Branded USB Sticks make for the perfect corporate gift, being useful and conducive to work, they are often well-received gifts. However not only can these USBs make a generous gift, but they also can make for a great piece of promotional material as well. By having your logo branded onto your USB, you can raise brand awareness of your company through your drives. Branded USB Memory Sticks are generous and practical gifts, by giving your customers a product which will be inevitably used over and over again, means that you can gain greater brand awareness, with your brand being seen each and every time the drive is used. Better yet, a 1-2 colour double-sided print is included as standard with most of USB drives.
However, the standard printing option doesn't restrict you from having the same print on both sides. Many customers choose to have their logo printed on one side and their contact details on the other in order to maximise the information printed onto their USB Drives. Printing your contact details on the reverse side of the USB ensures that your customer will not just be reminded of your brand but be able to contact you easily if they should ever require your services.
Data Upload is another popular option to re-enforce your advertising campaign, not only can the outside of your USB be utilized to highlight your brand, but the often forgotten data storage can be used to facilitate your campaign as well. USB Makers, as standard offers 500Mb of pre-loaded data upload as standard, meaning you can receive your USBs pre-loaded with all the data needed for your advertising campaign, saving you time and money uploading data to your drives one-by-one.
The most popular pre-uploaded option is an internet shortcut to your website; other popular additions include .pdf documents with information on your products, or demonstration videos demonstrating your products. USB Makers also offers the option of having your data locked, this process partitions the drive to ensure your data can never be deleted. Capacity sizes range from 64Mb to 16Gb, meaning you have the freedom to choose a space size relevant to how much data is required to facilitate both your campaign and your client's use. A minimum of 1Gb is often preferable to our clients to ensure that customers use the drives regularly, a pre-requisite for your brand awareness campaign to be as effective as possible.
The style of USB chosen is also an important consideration to make when creating your Branded USB Memory Sticks, if you are looking with something with a more corporate edge, it may be that our Corporate Series is more appropriate for the image of your company. If you are on a budget you can select from our top three, the Dixie, Titan, and Twister styles, all of which fall into our cheapest price category.
If however, you are looking for something a little more unique, our novel or custom PVC options may be more suited to your tastes. It's not hard to see why Branded USB Memory Sticks are increasingly becoming popular, with so much variety and their dual purpose of being both useful corporate gift and a cost-effective promotional tool, USBs can make a positive impact on your advertising campaign.