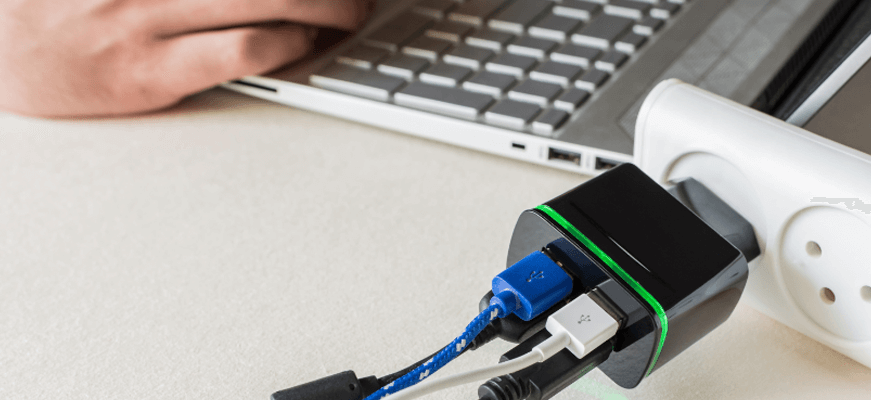 The term USB is an acronym for "Universal Serial Bus". The "bus" refers to a circuit connection that is used to transmit data between components within an electrical system.
The USB standard is one that establishes a specification for the connector and cables used to link devices together within this electrical ecosystem.
In other words, the USB allows for communication between devices and defines the physical and electrical interfaces used for connecting peripheral devices to computers.
The speed and transfer quality has significantly improved over the years, and in this blog we'll be looking at these different generations and introducing a brand new tool of our own.
History of USB Standards
There have been some considerable strides in the USB standard and accompanying hardware over the years, where each new standard offered improved functionality and transfer rates.
USB 1.0 – released in 1996, the first standard offered a maximum data transfer rate of just 1.5 Mbps. A transfer of 2GB's worth of files would take over three hours to move.
USB 1.1 – released in 1998, the 1.1 standard offered a slightly improved transfer rate of 12 Mbps.
USB 2.0 – released in 2000, the 2.0 offered considerably improved transfer rates of 480 3.3Mbps, which is capable of transferring 2GB of files in just 35 seconds.
USB 3.0 – released eight years later, this standard increased to a data transfer rate of 500 Mbps, ten times faster than that of 2.0. The sample size of 2GB could now transfer in just over 3 seconds. USB 3.0 ports and cables could now achieve backward compatibility, which means they could support USB 2.0 devices.
USB 3.1 – officially released in 2013, the 3.1 transferred at speeds of 10 Gbps.
USB 3.2 – coming in 2017, the 3.2 update transferred at speeds of 20 Gbps.
USB 4.0 – USB 4.0 came to being in 2019, which offers data transfer rates of 40 Gbps, eight times faster than the previous iteration. USB 4.0 is backward compatible with 2.0, 3.0 and 3.1 devices and ports. 2GB of data takes just 0.41 seconds when using USB 4.0 standards.
The evolution of USB speeds made it possible to transfer considerable amounts of data with a click of a mouse. This has made USB the preferred choice for connecting a wide range of peripherals to computers, such as flash drives, external hard drives, printers, scanners and cameras.
How to Calculate USB Data Speeds
All of the data and transfer rates that we've featured in this piece have been generated by our brand new tool.
Introducing the USB Makers Data Transfer Speed Calculator.
Using this tool is really easy:
Step 1: Simply select one of the icons which best applies to your needs: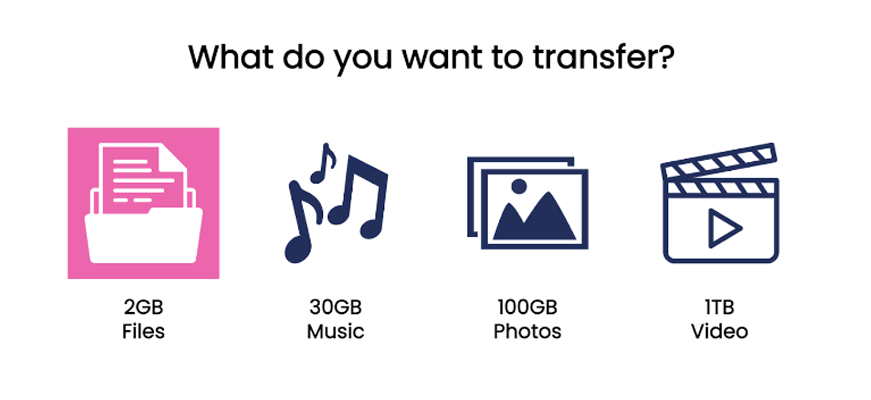 https://www.usbmakers.com/usb-speed-calculator/Step 2: Can't find your exact file size? Just enter your own estimated size and then choose the bits per second option that works with your USB setup: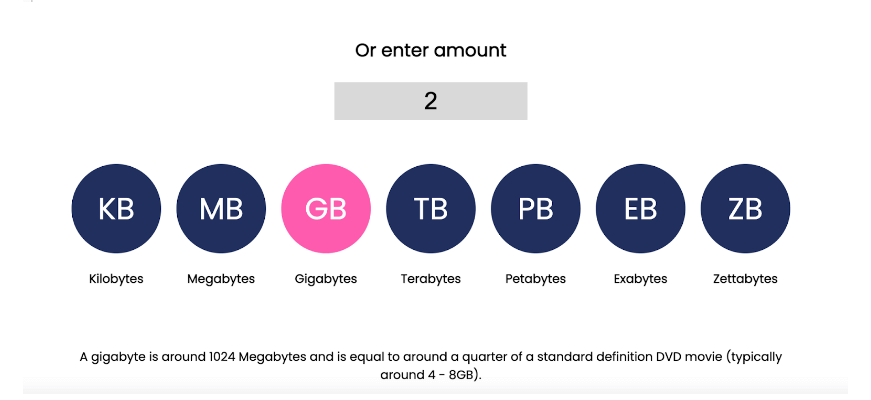 Step 3: Hit the "Calculate" button and The USB Makers Data Speedometer will display an estimated transfer time of your file transfer no matter which USB generation you're using.
So, whether you're downloading your favourite movie or transferring your latest holiday snaps, the USB Makers Data Transfer Speed Calculator takes the guesswork out of USB data transfer times.
What is USB Transfer Speed?
USB data transfer speed refers to the rate at which data can be transmitted between a USB (Universal Serial Bus) device and a computer or other compatible device. It determines how quickly files, documents, or other data can be transferred back and forth.
How is USB Data Transfer Speed Measured?
USB data transfer speed is typically measured in bits per second (bps), kilobits per second (Kbps), megabits per second (Mbps), or gigabits per second (Gbps).
The commonly used units are Mbps for lower speeds (e.g., USB 2.0) and Gbps for higher speeds (e.g. USB 3.0 and later versions).
What Factors Can Affect USB Data Transfer Speed?
Several factors can impact USB data transfer speed, including:
USB version: Different USB versions offer varying maximum data transfer speeds.
Device compatibility: The compatibility between the USB port on your device and the connected USB device can affect transfer speeds.
If you'd like more USB performance, or you'd like to learn more about our extensive range of Branded USB sticks, why not get in touch with us today?