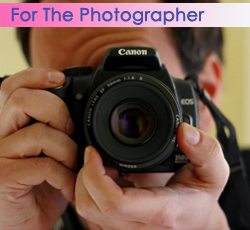 Photography over the last decade or so has become something very much integrated with the modern digital revolution. Whilst the classic principals and teaching have remained the same, the possibilities offered with the aid of digital photography equipment and modern editing techniques have vastly expanded the capabilities of photography. It's not hard to see why USBs are now becoming increasingly popular amongst photographers, as used around the studio, as a form of promotion and a way to present finished content to clients. Most popular of which has become Wood USBs.
Using your USBs for your Clients
Wood USBs are the ideal way to present finished photography work to your client. The Wooden USB Style Memory Sticks give the feeling of a 'personal' touch, perhaps because of their organic feel. Giving your client something personal and presentable shows them you care about their project. By giving your clients a wooden USB Branded with your logo also enhances your brand awareness, if a client should ever forget your company's name or contact details they need only look back at their USB filled with their fond memories.
Using your USB as a Portfolio
Wood USBs aren't just a great form of presentation to your clients, they also work fantastically as a way to promote your business elsewhere, like how your USB can act as a home for your clients photos, your USBs can be used as a portfolio to show off your past works, giving these as promotional giveaways can enhance your business prospects significantly. You could also include contact details or a website shortcut to your company's website. Visit our USB for Photographers Page.

Wood USBs are available in a 1-2 colour print both and a pre-loaded data option of up to 500Mb as standard. A popular option in this style is to alter the printing options from a 1-2 colour print to laser engraving, which incurs no extra charge. If you're using your USB as a portfolio, your sample photos can be sent to USB Makers and can be pre-loaded onto your USBs to save you time doing it yourself, of course, if you are using your USBs for clients, this a little harder to do this (as the photographs haven't been taken yet), however, you can always pre-load your USB with contact details or a website shortcut to save doing it later.
Another popular additional option is the range of accessories that we have to offer, including presentation boxes, particularly popular when USBs are purchased with the intention of giving to clients.
Wood USBs are now the most requested styles amongst photographers. It is perhaps the feel and design that gives them an ageless feel, much like the memories that are stored on the drives for all to see.