Branded USB Sticks & Power Banks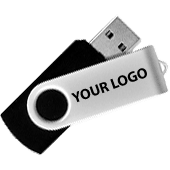 Logo Branded USB sticks are one of the most sought-after promotional products on the market today. In a sea of mugs, t-shirts and pens, what better way to stand out from the crowd than with your very own customised memory stick. If you are just starting out or have been in the industry for years, Flash drives are a great way to get your name out there. With our vast range of products that suit all budgets and company needs, we will always have something to perfectly suit your promotional needs.
If you are in a race against time, we can manufacture memory sticks in 3-5 working days and even a 24-hour Express Service, whilst still having the ability to personalise your USB drives on both sides and helping you out of that sticky situation.
It is not only the business world that has a requirement for customised USB flash drives, everyone will need to use one at least once in their life! If you are a school, university, government body or even a charity, what better way to promote your brand name than via your very own custom memory stick – they are the most useful promotional product on the market!
If you would like your USB drive to be Pantone matched, please let one of our sales team know, and they will be able to create you a visual mock-up of your design in your requested Pantone colour. We also offer encrypted flash memory drives that are GDPR compliant, and we think it's safe to say that for any sensitive data you are looking to pass on, an encrypted drive is the way to go.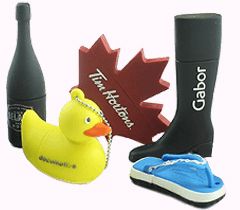 If you are struggling to find something with the "wow" factor, why not create a fully bespoke custom PVC USB drive? This unique memory stick will help you rise above your competitors, making your company attract attention even at first glance.
There's no limit to design and colour with a custom USB memory stick. If you have a vision, we will make it a reality. With our expert graphics team on hand, we will provide you with a 3D CAD drawing of your customised thumb drive. These are custom designed to your specific requirements with bespoke moulding and your choice of memory size. The freedom of designing your own custom USB drive is a unique experience, taking your logo branding to a whole new level – now that's what you call personalised!
Some of our customers who have loved their fully bespoke flash drives include Tim Hortons, Yamaha, and BMW. Customised PVC USBs are one of the most versatile drives on the market. The ability to have both 2D and 3D options will leave you wanting to create the best design suited for your brand. Although this style has a longer lead time than other memory sticks, it is worth the wait. If you would like to contact one of our account managers today, we will be more than happy to walk you through the design process of creating your very own bespoke thumb drive.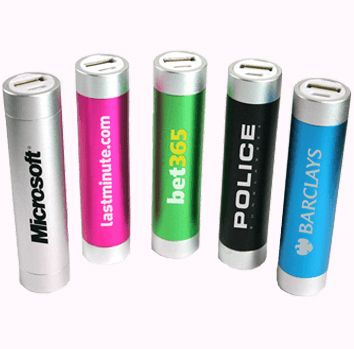 If you are always on the go, need a quick top-up or never have time to fully charge your device, then a branded power bank is the way forward. Much like our wide variety of USB drives, we are also able to customise all of our power banks with your logo for maximum branding exposure.
Offering multiple styles of power banks, with various battery capacities and the opportunity to have them packed in a gift box, we will always have something to suit your branding needs. Whether you need a custom power bank in a month, a week or a day, we will never let you down with our 3-5 working day Express Service. Logo branded power banks are one of the best-selling marketing products out there. Perfect for conferences and events, you will never have to worry about running out of charge.
What better accompaniment for your custom printed portable charger than your very own personalised charging cables! Everyone will use a charging cable at least once in their lives, so why not make it one that is branded with your logo. We offer a wide range of styles to choose from including the ability to create your own design. Just like our custom PVC USB drives and power banks, we are able to produce fully bespoke charging cables.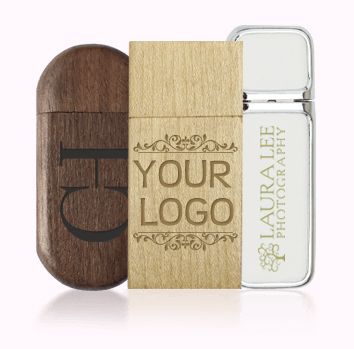 We offer the ultimate collection of branded USBs for professional wedding photographers and newborn photographers. From regal to rustic, there will always be something available in our wide range of personalised USBs and gift boxes to suit your needs. Whether you have been in the industry for years or are just starting out, customised wedding gift boxes and memory sticks are one of the best ways to give your brand that long-lasting impression.
Not only can we brand your memory drives and gift boxes with your logo, but also with your customer's names and dates, making this the best opportunity for you to rise above your competitors and create a memorable experience for your customers. Many of our photographers favour our personalised USB and photo print gift boxes, which are able to hold not only your customised USB drive but also your favourite prints.
After hours of work and precious memories, there is no better way to present your photos than with a personalised flash drive and gift box.

We are proud to have over 20 years' experience in the industry along with a 5-star rating on Trustpilot. We like to give you as much freedom as we can with our wide range of over 70 USB sticks, 20 power banks, 15 packaging options and more. We will always have something that will help with your promotional needs. Our USB memory capacities range from as small as 128Mb all the way up to 64Gb. What's more, your USB can be printed in up to 4 spot colours, full-colour print or laser engraved giving you endless opportunities to rise above your competitors and creating a lasting effect on your customers. We also have an Express Service, where we can supply logo branded USB drives in 3-5 working days and even as little as 24 hours.
With a strong and diverse client base, supplying our promotional USB flash drives to international blue-chip clients and to schools, universities, trade partners and organisations, we have all the experience you are looking for to help promote your business in the best possible way. If you are unsure of the style USB that will fit your brand perfectly, don't worry, we are happy to send out free samples and provide you with your very own visual proof free of charge.
Here at USB Makers, we are happy to create a long-lasting memorable effect for you and your customers, which is why we think that a logo branded flash drive is the best way to create brand awareness. If you would like to get in touch with a member of our sales team, please drop us an email or give us a call. We will be more than happy to help!