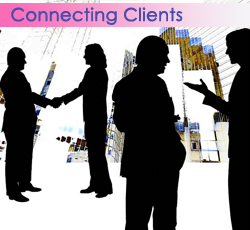 Logo Printed USBs are steadily becoming the new must-have for any corporate event for the use of promoting your company. USBs are not just a way of promoting your brand but a way of linking your customers with your products. Having the power to store media, USBs can be a powerful tool for letting your customers know who your company is and what your company is about in a media-friendly manner. This data could be documents, videos, music, images, internet shortcuts and more. Logo Printed USBs are not just customizable on the outside, but on the inside too. USBs can be utilized to help your advertising campaign by placing data onto your drives before they are given to potential clients.
Data upload doesn't have to be a job performed by yourselves, understandably often when you're busy with organizing your company's promotional campaign, generally or for a conference, the more that can be taken care of for you, the better. At USB Makers we can upload your data for you, with up to 500Mb included as standard, your USBs can arrive with yourselves ready to give to clients.
Once your order has been placed, you can send your data via e-mail (If less than 10Mb), or over our free-to-use FTP service, or via a free cloud service (Dropbox for example). From here USB Makers can pre-upload your data to your USB drives. USB Makers also offer additional optional services such as Password Protecting your data, ensuring only certain people can access your data if required. Data locking, which partitions your USB ensuring that your information can never be deleted from your Logo Printed USBs. With sizes varying from 64Mb to 64Gb all your capacity needs can be met. If 500Mb of pre-uploaded data is not enough, simply ask your Account Manager at USB Makers, and for a small fee, this limit can be increased.
Internet Shortcuts are perhaps the most asked-for data upload available. Adding an internet shortcut can allow your recipients to have the power to find your company whenever you want. USB Makers can add these to your USB for you. In addition, an optional service is to have this shortcut auto-run, meaning that your website will automatically open when the USB is inserted. USB Makers offers 500Mb of data included as standard. If there's nothing significant you would like to upload or perhaps have information that is incomplete it may be worth adding an internet shortcut at the very least to link your customer to your website or in the case that your information is incomplete, this information can be added to your website at a later date. In the modern business world, it has never been more important to be in touch with one's client and that your clients understand what your company is about¸ Logo Printed USBs can help your company achieve that.