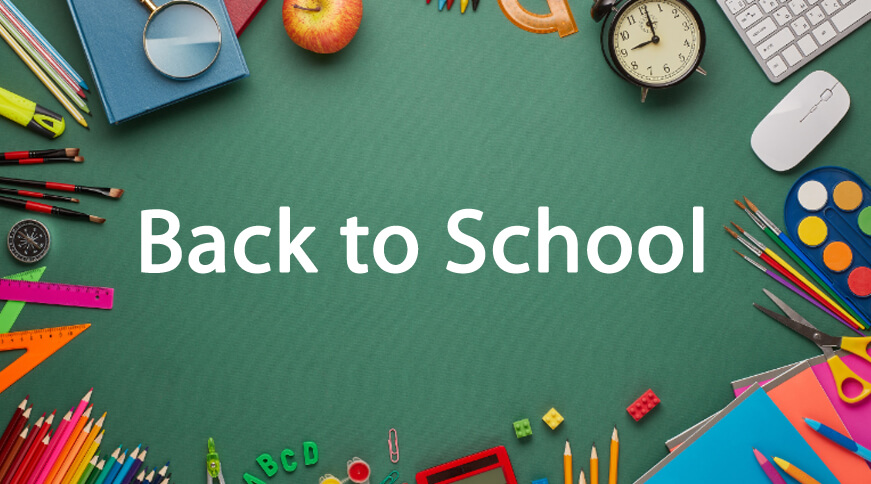 Even though the summer break is only just beginning, there will be many students out there, whether primary or secondary, college or university, that aren't always keen to return.
However, as an organisation you can add some real colour and style to your school with a range of fantastic back to school swag items to get your students excited about the return to school.
In the last few years, schools up and down the country have been focused on attendance and furthering educational developments by building school spirit and a sense of belonging.
In this blog post, we've put together our top suggestions for the best back to school promotional items, which will last your students from the first day of school to the last day of term.
Why Create Promotional Items for Schools?
Educational institutions of all kinds can utilise branded promotional items for a number of purposes, such as:
Graduation presents.
Starting school gifts.
Educational supplements.
School spirit boosters.
Personalised awards.
Raffles and fundraisers.
In addition to this, customised school swag and gifts are fantastic as mementos and souvenirs for both students, parents and teachers that will last long after graduation to create an everlasting connection to the school.
Another fantastic reason to invest in school promotional items and swag, is to increase school awareness.
Whether you're looking to attract new students, create awareness around a fundraising event or to generate local support throughout the community.
#1: Stationary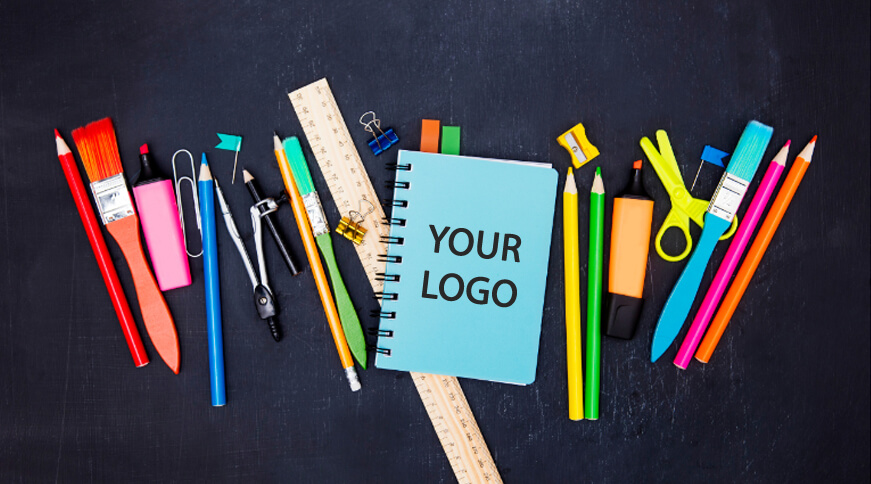 Stationary remains one of most popular promotional items, even more so in an educational setting given how much the likes of pens, pencils and other stationery is used by both students and faculty.
Stationary promotional gifts are the perfect way to display your school's colours and logos. Additionally, stationery is a super flexible option since it can include a multitude of different items from pens and pencils to rulers and pencil cases.
Perfect for: all school ages, right up to university students, staff and parents.
#2: Notebooks & Pads
Another item that will be used consistently by students, staff and parents alike.
There's such a wide variety of options available to you too, and our recommendation here would certainly be to look for something a little different with an eco-friendly option.
Some of the most popular options for eco-friendly/sustainable materials include:
Recycled straw.
Seed paper.
Cotton paper.
Bamboo.
Sugarcane.
Of course, it's important to ensure that any notebook you choose fits the bill in terms of style and practicality, but given the sheer diversity of options available, you're sure to find something perfect for your school.
Perfect for: Primary school, secondary school, college and university students.
#3: Backpacks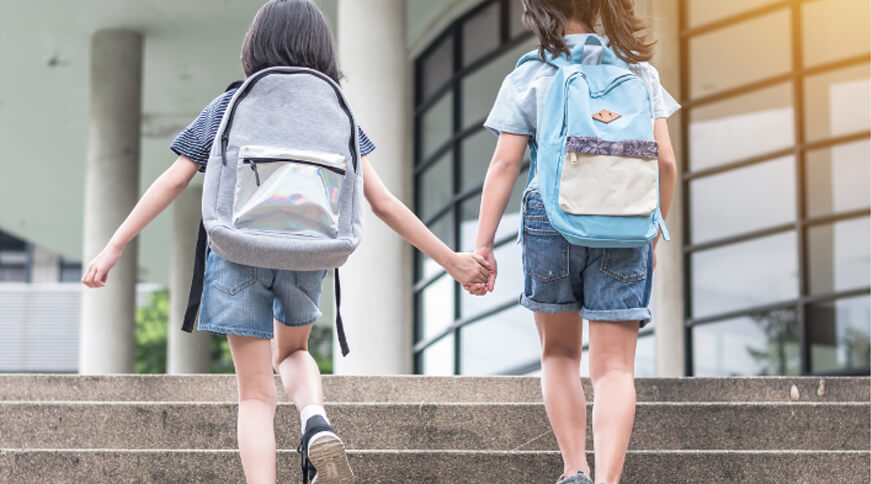 Backpacks of all shapes and sizes currently saturate the market, particularly those from sports brands.
However, the less than perfect eco and sustainability records of some of these brands means that there is certainly a gap there for you to further press home your eco-credentials as a school.
Promotional backpacks are absolutely perfect as school swag, since they are available in such a vast array of sizes and styles, and they're incredibly versatile and practical too.
Perfect for: Older primary school, secondary school, college and university students. Also ideal for matching with promotional items for giveaways and bundles.
#4: Desk Lamps
Although exam season has just finished, they'll be many students wanting to complete their homework or complete essays come the start of the new school year.
Daylight lamps are especially popular options, since these can come complete in a range of hues that will keep your students focused, energised and on task throughout the school year.
Perfect for: Secondary school, college and university students.
#5: Binders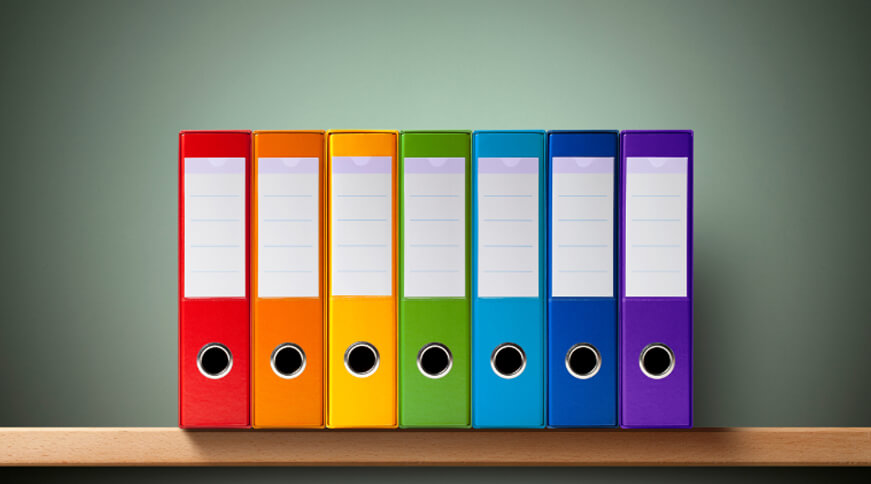 As students move towards further education, keeping track of their education becomes more of an important responsibility.
Binders can be very important in this vein. Even if so much is now done online, having a means to keep papers and documents secure and organised can often be overlooked – particularly as a university student.
Perfect for: Secondary school, college, university students, staff and parents.
#6: Earbuds
Our promotional earbuds are a particular favourite of ours and often appear in roundup lists like these, simply because they are absolutely perfect in a range of scenarios – none more so than for students!
Our selection of promotional earbuds can be customised in a range of styles, colourways, and logos to showcase your school or university logo on the move.
The wireless setup is ideal for relaxing with music, listening to lectures or watching videos on the go – perfect for the modern student.
Perfect for: Primary, secondary, college, and university students, as well as staff and parents.
#7: USB Flash Drives

At USB Makers, we offer a range of specialised branded USB sticks for schools, colleges, universities and other educational institutions.
Each USB stick can be personalised with logo or text printing and in a range of colour palettes with your data, such as brochures or school information, added completely free of charge.
We have long standing relationships with a range of educational institutions, and we're making new partnerships all the time. One of the key reasons for this is our ongoing attention to detail and high quality standards – with only premium quality materials both inside and out.
Our range is fantastic for older primary school children, right the way through to university. No matter what your students or faculty choose to use them for, they're absolutely ideal for keeping and transporting your data securely.
Perfect for: Primary, secondary, college, and university students, as well as staff and parents.
If you'd like more info on promotional products, or you'd like to learn more about our extensive product ranges, why not get in touch with us today?