We all love the summer months; when the days are longer, and we can unwind and simply relax with family and friends.
From a business perspective, this often presents a fantastic opportunity for businesses to activate promotional campaigns, increase brand awareness and ultimately create more sales opportunities in a season that has traditionally been quite slow.
In this piece, we'll cover precisely why you should be making the most of the summer months and why promotional and branded items should be included in your summer marketing plans.
Why Summer is an Important Time For Your Business
Summer is always a popular time of the year for health and wellbeing in particular, as we soak up the rays. However, it's also a crucial time for businesses, brands and corporations of all kinds to try and bring in as much business as possible.
Statistics show that business can slow by as much as 30% in the summer. However, when business slows down, it can be the perfect time to up the ante when it comes to seasonal marketing.
This may come at a time when your target audiences are far more relaxed and potentially more receptive to what you're trying to say and your competitors are slowing down with their own campaigns too.
Essentially, this means you should be putting your energy into seasonally-driven marketing, such as seasonally-themed promotional items which meet the needs of your audience base while still achieving your marketing and branding targets.
How Can Summer Swag Benefit Your Brand

The summertime creates a seasonal excitement that only the warmer weather can bring, so it's up to you as a business to take advantage of this by developing a summer promotional strategy which celebrates the summer and gives your audience something to talk about.
Summer swag can come in a variety of items, from clothing, power banks, USB sticks, water bottles, beach towels, bottle openers, and anything else you can associate with warmer weather.
These will typically be customised and branded with your company logo to make them unique, memorable and useful.
We've already talked about why summer is so crucial for your brand, but how can swag items really benefit the business?
In fact, there are many rewards when you're able to put together the right strategy. Such as:
Tangible Connections – when your audience receives free items, it creates a positive associate with your brand.
Eyes on Your Brand – an opportunity to push your logo and branding into the consciousness of more crucial target audiences.
Sense of Community – creating a community and a sense of belonging around your brand is when things start to get super exciting.
Cost Effective – swag doesn't need to cost the earth, in fact, as a business it's up to you to find a balance between quality products and your allocated budget.
If you're able to select summer swag that aligns with your brand's values and audience expectations, it's a super fun way to promote your brand and make an ongoing impression on your target audiences and also steal a march on the competition.
Creative Ways to Create Summer Swag Strategies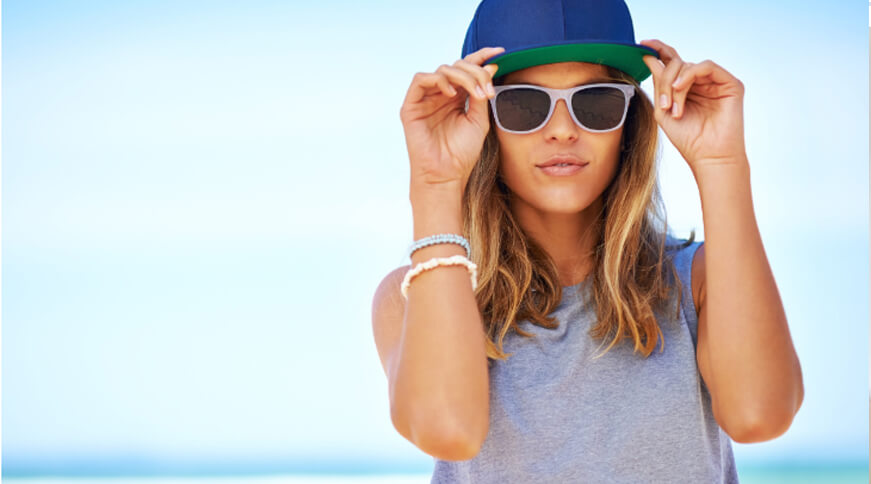 Summer is associated with fun and excitement, but the question is: how can your brand become part of the action?
Here are our suggestions for some of the most creative promotional product strategies:
Summer Giveaways
Summer giveaways are a great chase to engage with your audiences and create a real buzz – particularly on social media.
The likes of beach towels, sunglasses, flip flops and water bottles are ideal for this purpose, since you have a good opportunity to create some lifestyle content by asking those who have won your products to post pictures of them in use.
Event Sponsorships
There's a range of summer events that you could look to sponsor at this time of year, and actually, it's highly likely you already have a list of the events that will suit your brand that you'd like to be a part of.
In addition to having your brand logo featured as a sponsor, you should consider offering customised summer swag bags to attendees at the event, to further maximise that brand reach.
Create Influencer Partnerships

Partnering with an influencer in your space can be an incredibly powerful means to increase the reach of your brand.
Think about the kinds of influencers that might help to magnify your brand and send them swag bags to encourage them to discuss and promote your products.
Giveaways with Purchases
To encourage increased sales over the summer, you can consider offering free branded items with every purchase.
Not only is this a nice surprise for your customers, but it also creates a feeling of belonging and community to your brand, which customers yearn for.
If you'd like more info on promotional products, or you'd like to learn more about our extensive product ranges, why not get in touch with us today?