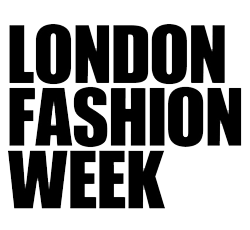 London Fashion Week is fast upon us yet again – between February 20th and 24th, British fashion's best and most unique designers, photographers, bloggers, and models will be out in full force, to represent exactly what it is we have to offer as a nation and highlighting the AW15 collections. we have allowed people to showcase their dreams at these events for several years now, providing branded USB sticks to really help popularise the influencers who matter the most
Of course, the most prestigious access will be granted to those with accreditation – typically designers or bloggers with an established name for themselves – but that isn't to say that aspiring young creative types can't be in on the action. If you dream of someday seeing your designs on the catwalk, or being able to give the extravaganza some glossy coverage, you're going to need a few words of advice.

Be seen. This one is ridiculously obvious, but you don't want to blend in – you want to stand out. If you're a designer, you should be wearing your designs. If you don't have confidence in them, who will? As a blogger, meticulously plan your outfits. Don't try too hard, because it might look desperate. Additionally, despite fashion being all about trends, you want to be known as an influencer – someone who sets trends, not follows them. Keep your eyes on the ball leading up to the big day, and strut your stuff with style and confidence!
Network. Designers – meet the bloggers. The consumers. The fashion-savvy attendees. Bloggers – keep a close eye on designers. Who should you be watching out for? Are there any big names as models? Get your name out there, have business cards to hand, and (this is where we come in!), showcase your talents onto a professionally branded USB so that people can see exactly what it is that you do. If you're a designer, load the stick with high-quality images of your pieces, preferably in the style of a lookbook, and photographers, you should show off, too. As for bloggers, load some of your best-performing fashion-related posts or photo shoots to really show off your knowledge and eye for detail. USB Makers can get these personalised up for you with a super quick turnaround, so there's no excuse not to be super slick this season, or any season thereafter for that matter!
Show genuine interest. Just because you're not getting into Somerset House doesn't mean you can't really work the grounds. Some high-quality images are bound to grab attention, as well as an interesting angle on the many pop-up markets and stylish men and women you are bound to be mingling with. It should go without saying that you should keep on the mark about the catwalk shows and the collections themselves – fortunately, you can see these on a huge screen outside Somerset House in the courtyard! On the day, get your name out there by tweeting, paying attention to any hashtags, and getting involved in social media networks. If you don't seem passionate and the organizers think you're caught up too much in the glitz and glam, you might never get that much-coveted invite to see more… so much more.
Overall, the most important aspect of making the most of any fashion event for any creative is to get your name out there and behave professionally at all times. Providing you follow our advice – and don't forget us along the way – there's no reason why you won't be on your way to success!