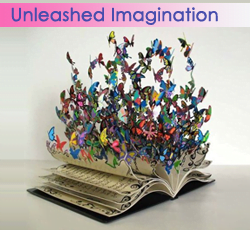 If for whatever reason, USB Maker's range of over 50 different styles doesn't suit either your tastes or needs for your USB Project or if you were just looking for something a bit more bespoke, there is an alternative. USB Makers offers a Custom USB Stick service that enables customers to submit images, from which 3D PVC USBs can be created from. The process is simple, with USB Makers taking care of the difficult parts for you. USB Makers offers two options for Custom PVC printing, a 2D model or a 3D model. 2D models are generally less complex and have lower raising and smooth sides (An example of this would be the Poker Chip, pictured below) whilst 3D printing is more intricate, allowing for greater raising and depth of moulding.
Coming Up with Your Idea
Your USB could be anything, all we ask is that you have an image or photographs of what you would like your USB to be modelled after (Preferably from multiple angles, but this is not essential). We can then produce a 3D mock-up of your project to give you a better idea of what your USB will look like before committing to the production process, giving you confidence in the product. If you require any amendments, please inform your Account Manager before a mould is constructed for the project.
Live Samples
From here a mould can be constructed for the production of your USB. We will produce a live sample, this can be either photographed for your referenced or sent for your approval, please note however that production can not begin until approval is gained, many customers prefer photographed approval due to the delay the postage process can have on the project as a whole. Production can take up to three weeks, this, of course, can vary depending on the simplicity or complexity of the order. At this point, it is wise to consult your Account Manager at USB Makers for a better idea in regards to lead times.
Previous Designs
We have experience in dealing with Custom PVC Orders, past orders include a variety of weird and wonderful designs, from petrol, pumps to poker chips, from rubber ducks to aeroplanes, rest assured that if you have an idea then USB can do its best to pre-produce your idea, making it a reality.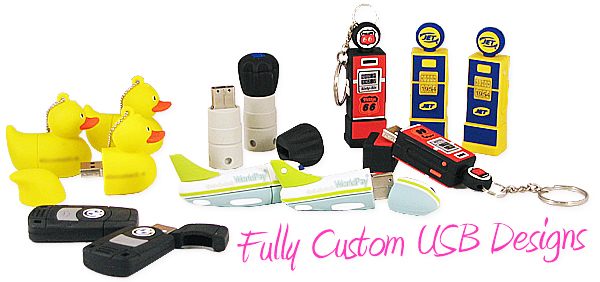 Whilst Custom PVC USBs may cost slightly more than regular USB Styles, the extent of what can be created is vastly expanded, the only limit is your imagination. Please note that because the fact shells are made from scratch, this results in Custom PVC Orders taking longer than the regular 7-10 days for most other styles.