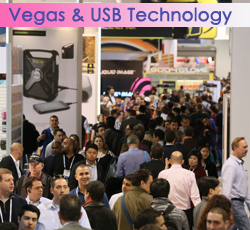 Flash Nand USB Technology is becoming increasingly needed, perhaps now more than ever. With Inter-activity between different technologies steadily becoming the norm, there is now an expectation of compatibility. There is one technology used universally on many devices throughout all of this, the one thing that is still connecting technology together in 2014 is USB technology.
What makes USB technology truly amazing is that in over fifteen years since its creation, the shape of USBs may have changed, but through it all, it has remained the most popular choice for connectivity between computers and other peripherals, such as keyboards, mice, and printers. Whilst Bluetooth technology has offered wireless capabilities, the speed and security of connection of USB technology are still favoured.
The last week has seen the latest and greatest innovations in computer technology as the heated four-day-long Las Vegas Consumer Electronics Show began, with billions upon billions of dollars worth of new technology gathering in one place. From modern conveniences such as robotic care monitoring to online toothbrushes to products such as Voxx's iris recognizing security technology, predicted to replace chip and pin in the near future. However, what is most interesting is most of these new devices that require a speedy connection to computers still utilize USB technology.

So what does this mean for USB Technology? What this year's Las Vegas Consumer Electrics Show has shown us is that USB Memory Technology shows no sign of joining the ether of old, gone-by technology sitting in the top draw, just waiting just to be used as a paperweight or balance a creaky table leg, rather, it is the complete opposite. Branded USB Memory Sticks are now an essential accessory for the modern media consumer, the USB has withstood the test of time, proving itself to be an unmoveable behemoth of a mainstay in peripheral connection technology. As money spent on new technology is predicted to increase to an all-time high in 2014, Corporate USB Memory Sticks are sure to be a part of it, something which shows no sign of changing in the foreseeable future.