Struggling to find the perfect branding opportunity? Why not have a unique branded USB that suits your company and promotional needs perfectly!
If you are looking for something that stands out from the crowd or even just for something a little different, then a fully bespoke Custom USB is the way to go. If you have an idea that you would like to turn into reality and don't know where to start, please get in contact with one of our Accounts Managers. We will be able to guide you through the process and ensure that it goes smoothly.
The Process
Custom PVC USBs are the most versatile style that we are able to produce. With over 50 standard style drives in our product range, this fully customisable drive is the perfect way to rise above your competitors and create that 'WOW' factor with your clients.
Although we are able to produce your designs in wood, metal and rigid plastic, PVC is the most popular. Durable, reliable and cost-effective, PVC rubber is one of the best materials to produce both 2D and 3D drives.
The process to create your perfect personalised product couldn't be easier.
Once you have decided how you would like your Customised drive to look, please feel free to send us some images! If it's a 3D design that you were looking for, the more angles you can provide us, the better. Once we have these, we will then design and send you a virtual proof of how the final product will look.
3D CAD Visual Mock Up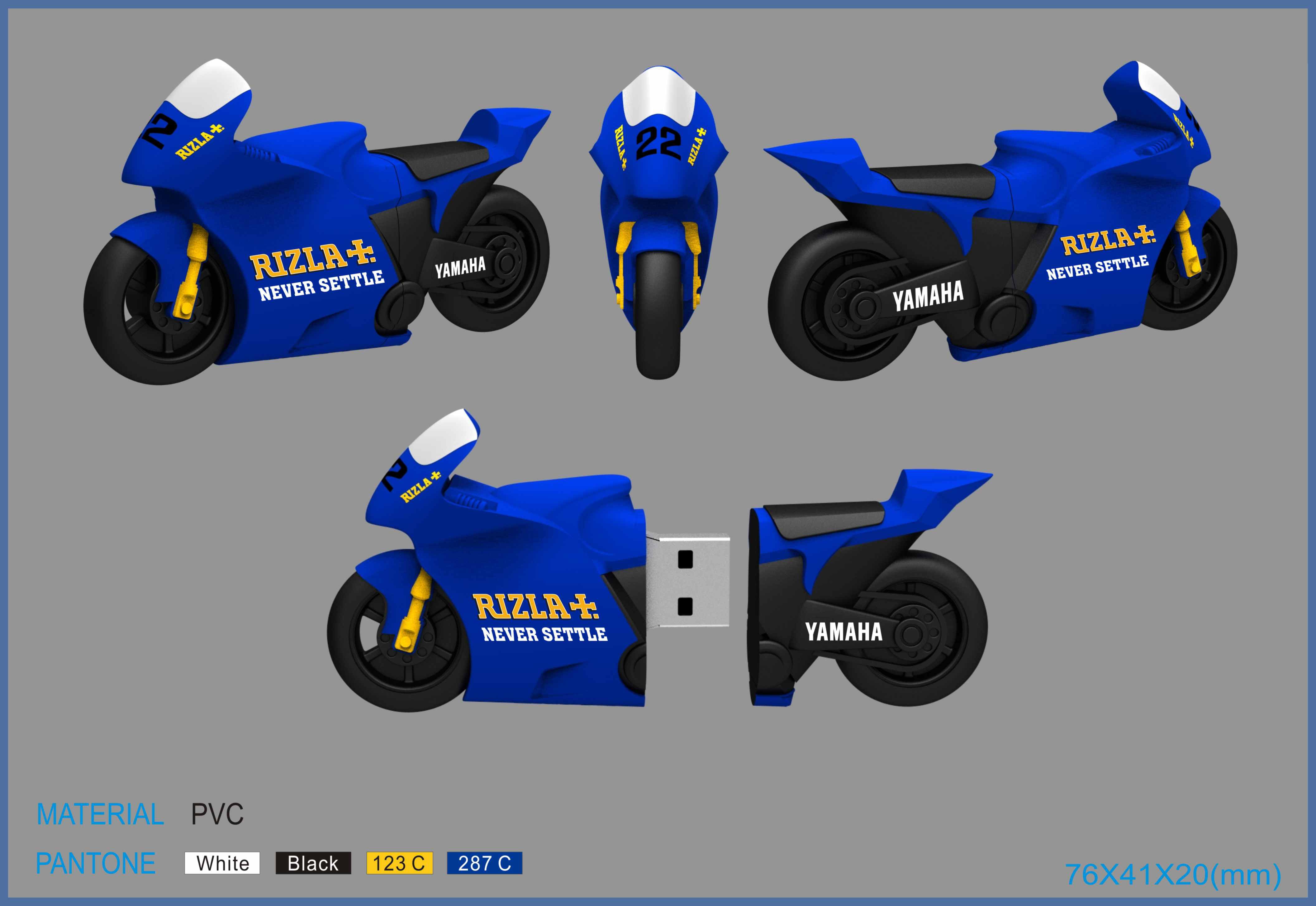 After everything has been approved and you are happy with the design, we will get this into full production!
The Final Product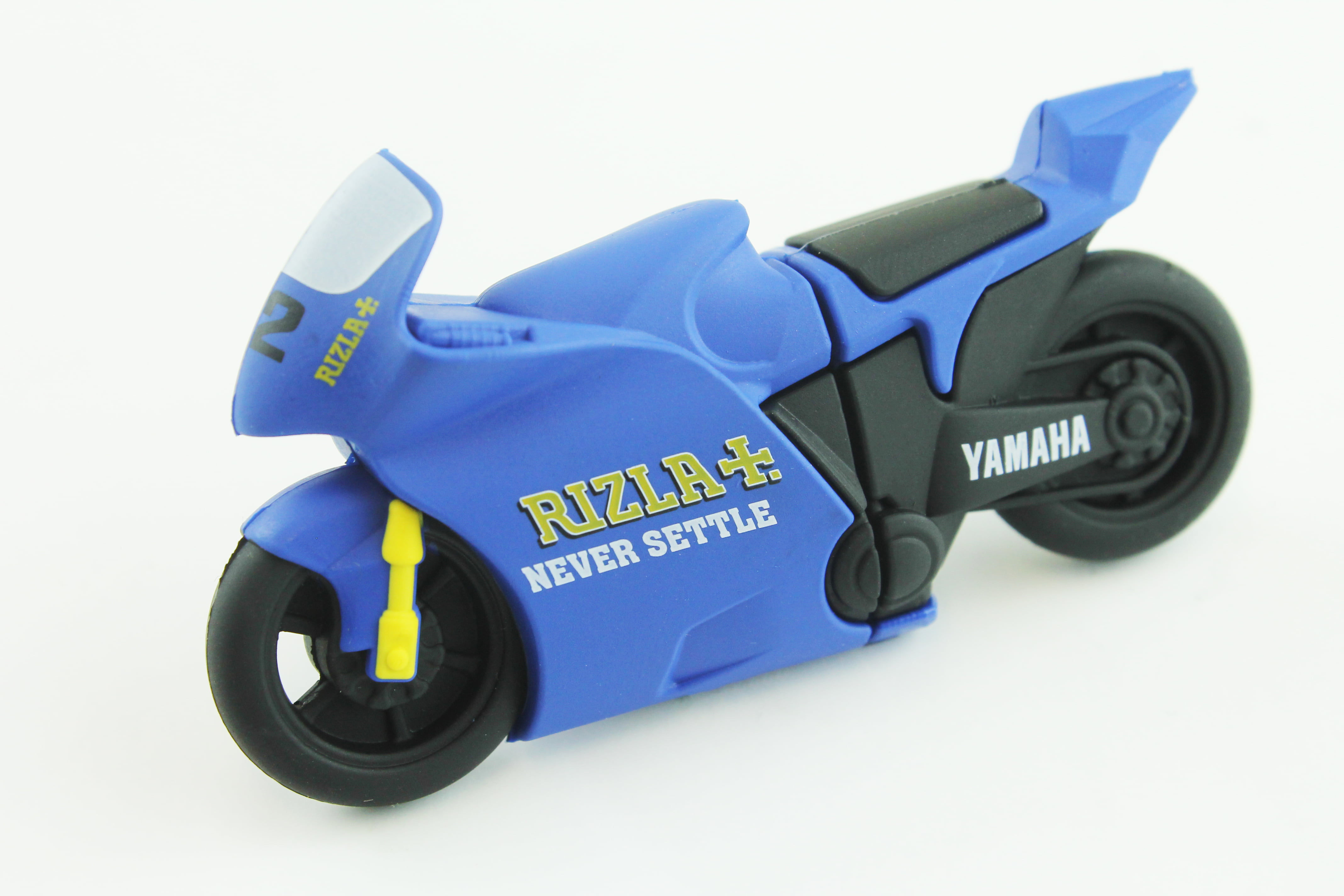 We have no limits on the colours you would like your Custom USB to be. As long as we are provided with the Pantone colours you require, the possibilities are endless.
Although this style drive has a slightly longer lead time than others, the results are well worth the wait. For repeat customers (within the same year of your first order), the lead time will be reduced slightly as we will already have your previous design and mould on file.
Some of our previous customers include:
BMW
Yamaha
Rizzla
Tim Hortons
World Pay
With a comprehensive range of styles and a wide experience of Custom USBs, the process of this will be a breeze. We will be with you every step of the way, giving you the best possible experience.
The Custom PVC USB is excellent for any promotional event, helping your giveaway avoid becoming a throw-away.