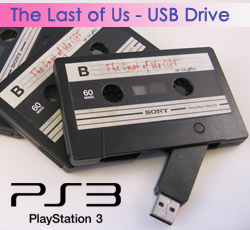 One of our most existing jobs to date has to be supplying the USB for the Press Kit of the most awaited PS3 games of 2013 "The Last of Us" – Released June 2013
We were commissioned by an agency to source and supply a 512mb USB in the style of a retro audio cassette together with the classic library case to house the cassette. The audio cassette USB was printed both sides with full colours stickers closely mimicking the style of the original style of audio cassette label.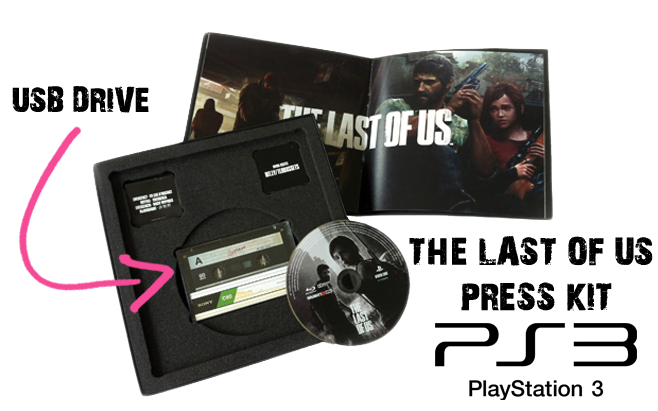 Our client also required some data to be preloaded onto the USBs in the form of the mp3's from the OST of the game. The Last of Us Press Pack has been well received by the gaming press. It was reported on one website a guy actually thought the audio cassette was real and popped it into his cassette player in his car (must have been a retro car!) Some people who have received the Press Kit in the gaming industry have already started to put them eBay – one selling recently for £260, and we also saw on a PS3 fan site someone offering $800 (£500) just to get the hands on the 'The Last of Us' Limited Edition Press Kit.  We toughly enjoyed working with the client on this branded USB memory stick for the Press Kit and being part of a fantastic piece of product.