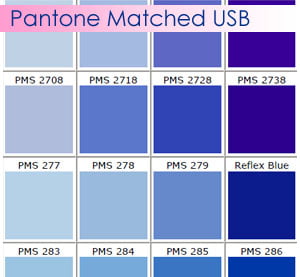 You have decided you would like a promotional product…correct. Your company has swayed towards Custom Printed USB Drives …correct. You would like your order to be designed completely in parallel with your brand…oh yes! I mean…correct. Who do you choose to help you turn your thoughts and ideas into actions and in fact an end product…give us a U 'U,' give us an S 'S,' give us a B 'B' USB Makers UK! Oh you get the idea! Now, let's get down to the 'nitty and gritty!' Design away all you like! Share your ideas with our experienced and innovative artwork department and we will have a free visual mock-up created for you in no time! Free did I say, yes, you heard right the first time!
Are you happy with your visual? Does it promote your brand to its full potential? Do you think that something extra could be added to your USB Flash Drive order? Well, we agree! As well as an accessory or two – we would suggest Pantone matching your shell with your company's personal colours! Really? Yes really! Just call us Art Attack! Just let us know your Pantone colour or colours (the plural for you more complex companies out there) and we will show you how your order would appear Pantone matched! Your company will have an even more impressive reputation than Posh and Becks by the time that we are done with you! Pantone matched shells are a small additional cost of £20.00 to your total order value but is it not worth it once your company expands internationally? Yes, think of the bigger picture! We also welcome repeat orders once all of your USB Flash Drives fly out of their boxes! Second time around is much quicker indeed! Just give us the go ahead and your order is 'bish bash boshed' and placed with our factory…there is no need to muck about sending artwork this time as we keep it all on file from your previous order(s). Geniuses! Well did you know that our middle name is Einstein?!
However, please do not threat if the word 'pantone' scares you. If you are unable to discover the Pantone reference in your company's logo then we will Pantone match your logo for you in Photoshop! Do not threat – USB Makers are here to save the day! We are here to make this process simple, straightforward and stress-free! Just pick up the phone and give us a call, we look forward to hearing from you!