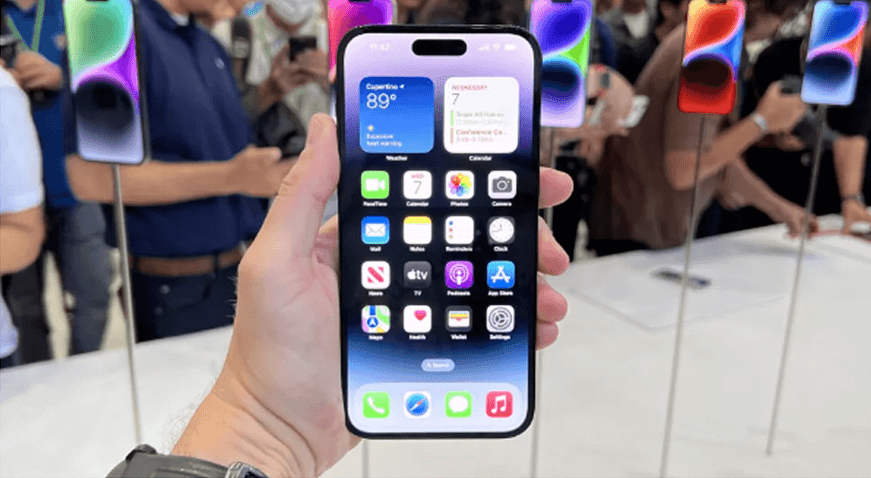 The latest iPhone, the 15 model, is expected to be much faster, sleeker and ultimately more expensive, according to the latest industry insights.
But the much requested standardised USB-C, which was voted into European Law and was set to become compulsory by 2026, will be included, but it may not be as straightforward as many first thought.
The Latest
Respected Apple insider's confirmed earlier this month that Apple will indeed begin adding the USB-C ports to their upcoming iPhone, but rumours suggest that these will be 'locked down'.
The recent leaks confirm that while the USB-C port will be featured, it will require MFi certification within the Apple ecosystem to function at full capacity.
"This will certainly lead to some dismay for Apple fans, for two reasons," says Richard LeCount, Managing Director of USB Makers, "Firstly, USB-C is supposed to be an open standard format, which theoretically means it should be suitable across all compatible devices, and secondly because recent iPads and MacBooks have included these without any issues."
What is MFi?
MFi stands for 'Made For iPhone(/Pod/Pad)' and is the official licensing programme for accessories made for these particular devices.
Manufacturers of these accessories will be paying royalties to Apple, which is why MFi-licensed products are more expensive than the unlicensed versions.
If an unlicensed accessory is plugged into the device, it will warn the owner that an unlicensed accessory has been connected, and will be limited in function.
Why is This Significant?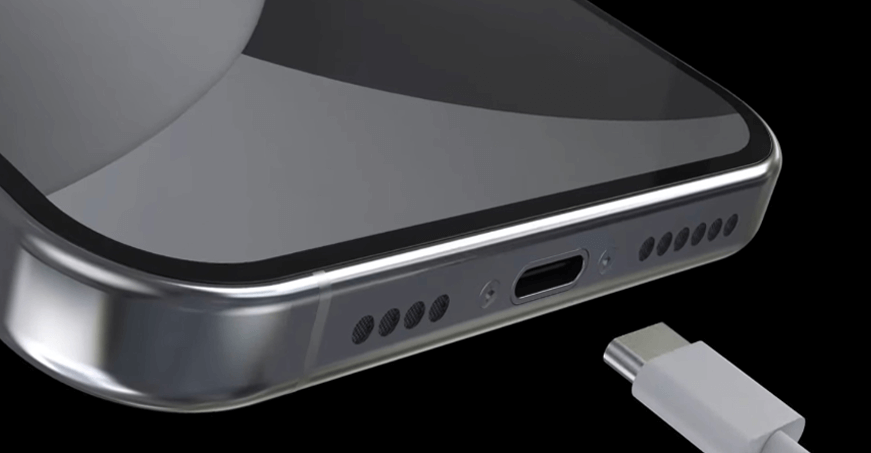 Apple claims that MFi products protect devices, however, the profit that the programme generates is thought to be the primary reason that Apple hasn't moved the latest iPhone to standard USB-C.
Following the EU directive to standardise devices and move them to USB-C, it was assumed that Apple would do so with the iPhone's too without restriction, but it now seems that Apple has interpreted the directive in a different way.
If Apple has developed its own variant of the USB-C for the new iPhone, the charger will feature an integrated circuit that will detect non-MFi certified accessories and limit the performance for safety reasons.
"Integrated circuit interfaces are semiconductor chips that manage the distribution of information between devices," explains Richard, "these IC's are fitted into MFi-certified ports to confirm the eligibility of the accessory used."
This authenticator chip means that if iPhone users wish to gain the best charging and data transfer speeds, they will be required to utilise MFi-certified cables and charge ports – the latter of which is not expected to be included with the new device.
However, if the latest information is correct the new iPhone will only work to its potential using MFi-approved accessories, and will potentially limit charging and transfer speeds if the phone isn't used in conjunction with MFi approved cables and accessories.
As Richard explains, "USB-C would've made for faster charging and better data speeds, and the latest leaks seemed to suggest that the iPhone 15 Pro could deliver more than forty times faster performance with a USB-C."
"Industry insiders are also stating that Apple partner Foxconn have already begun the mass production of a range of MFi-licensed accessories, which is certainly not ideal for anyone with a draw full of USB-C cables," says Richard.
"While Apple fans are unlikely to forgo the latest model, it's certainly not how industry insiders and EU policy makers were expecting their directive to be implemented." Says Richard.
Takeaways
Although, yes, this is still a rumour at the moment, the latest leaks seem to corroborate each other, and while we will see the much touted USB-C port on the new iPhone, it may come at the price of needing to purchase MFi-approved or official products – which are likely to be considerably more expensive.
"Users will be keen to point out that the Apple iPad and MacBooks are using USB-C ports, and it's quite likely that they'll be able to use the same chargers for the iPhone 15." Says Richard.
"However, any step in imposing charging or data transfer restrictions is not likely to go down well with loyal customers, even less so with casual observers considering switching from Android devices."
"Apple is likely to point to the safety aspect of using approved accessories, and while there is some basis to this, it's more likely to do with continuing to generate revenue from MFi while smartphone sales are stagnating."
If you'd like more about this story, or you'd like to learn more about our personalised USB-C drives, why not get in touch with us today?