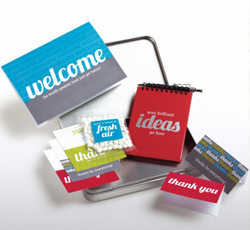 A bit like your first day at school, starting a new job is a nerve-racking experience, and no doubt takes you back to that very feeling all those years ago.
Except that the school uniform has been swapped for a shiny new suit, and a sandwich and run around the playground has been replaced by something which is – hopefully – more nutritious and followed by a walk around the business park.
Just like you'd head to school with a new pencil case and be greeted by your teacher to welcome you to your new class, businesses are similarly creating onboarding packs to welcome new employees into the organisation and provide them with all the tools they may need in their first few weeks.
For businesses, onboarding packs make good business sense. Not only do they make a new starter feel valued – and happy – from the off-set, but they can help to reduce the time spent training an employee to get them up to speed on some of the more mundane, but necessary processes – plus, they cover these topics in a more engaging way.
Used as a way to make employees feel welcomed, as well as to gain a better understanding of the company's values and processes, here's what you should include in your onboarding pack.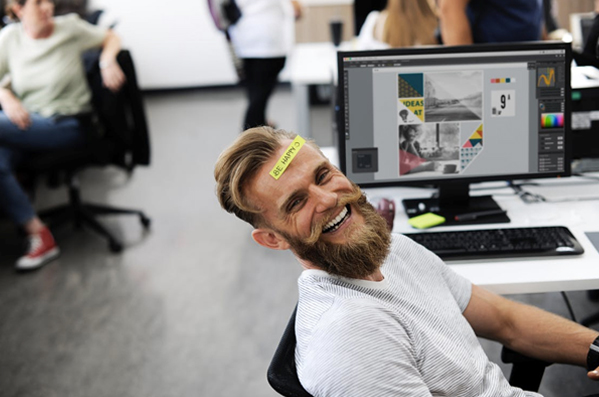 Welcome letter
Firstly, you're going to need a welcome note to explain what this surprise package on your new employee's desk is – or you may find that first-day nerves leave it sitting there untouched.
This doesn't need to contain anything too detailed as you don't want to overwhelm them with too much detail, something along the lines of: 'Welcome to the team, we're glad to have you onboard. In this pack, you will find XYZ' will work.  You should also include points of contact and details of any mentor etc.
The boring, but important details – an employee handbook
Before we get onto the fun stuff which can be included, you'll need to ensure that you've covered the essential details. Boring they may be, but rules are rules, and they should be detailed from the start, but that doesn't mean you can't present it in a format that employees will want to read.
As a guide, you'll want to include everything from a vision statement, office policies, and essential procedures (holiday requests, sick days, etc.) to the more fun topics like work perks.
To ensure that it is a document that gets read, refrain from using language which too corporate, and find a tone that fits in with your business's voice but is also approachable. And ditch the PDF or stapled A4 document – invest in your handbook and make it visually pleasing. Just because something is colourful and fun doesn't make it any less serious or demean it in any way, but it will ensure it gets read.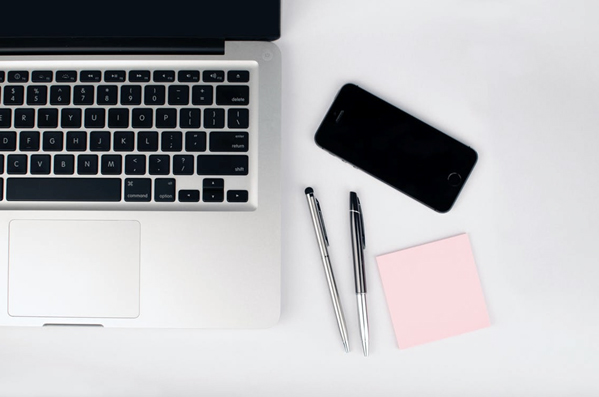 The Office Essentials
No matter your age, owning new stationery is still an exciting prospect. Get rid of any first-day worries if a pen or notebook has been forgotten but provide employees with anything stationery-wise that they may need in their first few weeks. You'll also ban cries of 'I can never find a pen around here' forever more.
Stationery items you could provide in your pack include:
Pens
Notebook
Diary / Calendar
Business cards
Post-it notes
Stapler, paperclips, elastic bands, etc.
Calculator
Of course, these items will vary depending on your workplace, so you may need to add or ditch items to fit in with your requirements.
A branded USB stick will also provide employees with a useful gift that they are likely to use for the months and years to come, as it gives them a way to transfer documents, store important pieces of work and back up any data.
An Employee Quiz 
No one likes being the newbie, so help to break the ice by creating a survey that asks all the important questions such as;
How do you like your tea?
What's your favourite Netflix series?
And what's your Dominos order?
The questions don't need to be serious and should act as a way to find out more about a person on a personal level. Once complete, send these around to the rest of the company or immediate team as a way for conversations to begin. If this is something new that you are implementing, then get existing staff to answer the same questions and give them to your new starter.