It's estimated that in the UK there are 4.63 million workers who are self-employed, and with £30 billion added to UK GDP a year by the freelance economy, it's one of the UK's biggest successes.
While the self-employed figure doesn't focus specifically on freelancers, it's estimated that there are 1.91 million freelancers in the UK, and it's the fastest growing area in self-employment – growing 36% since 2008. It's increasingly popular among younger generations too, with 51% of 16 to 29-year-olds working freelance.
PeoplePerHour has also predicted that by 2020, more than half of the workforce could be working for themselves. Whether it's flexible working patterns to work from wherever or whenever we want or going completely solo and running our own business, freelancing is a trend that continues to rise.
With the many benefits that freelancing offers, also comes the fact that there is often no job security working for yourself, no holiday or sick pay and you must wear every business hat – from accounting to sales.
We spoke to three freelancers to get their advice on achieving success when you work for yourself.
Ben Matthews, Founder of Montfort
Finding clients
When finding clients, there are a few ways that have worked best for me. Firstly, referrals from existing clients who are happy with the work you've done. Secondly, clients who have had someone ask them for recommendations on a project they're looking for support with. Lastly, your network – people you know and who know your work, who are happy to recommend you or are looking for support in their projects.
These methods depend on two things: knowing people (which means getting out there and building your network in the first place) and doing good work (which means making sure you're doing an excellent job on your current projects). If you do good work and have a strong network, new clients will come your way.
Current clients should come first, always. It is much easier and more cost-effective to grow the revenue from existing clients rather than plowing time into developing new business. Plus, if your current clients are happy, then they're more likely to recommend you to new clients anyway, so serving current clients well might be one of your main channels of generating new business.
I've developed a lot of pre-qualification questions that I ask every new client lead that comes in, around things like project scope, budget, and what success looks like to the client. Through that initial questioning – which might be over email but is usually on a call – I can quickly discover if this client is serious and if they'll be good to work with. If there are red flags, they normally become apparent at this stage, so I save myself a lot of headaches from attracting the wrong kind of clients.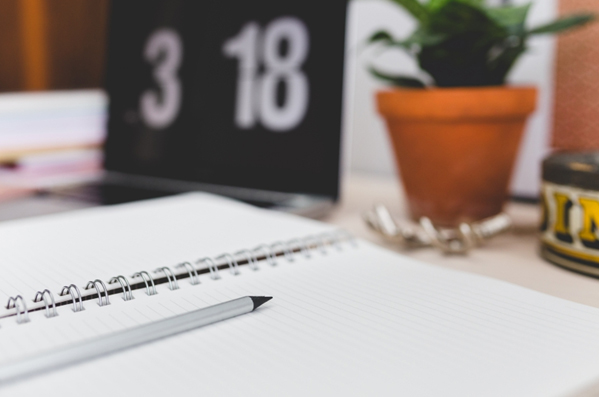 Kate Stewart, Freelance PR, and Photographer
Stay organised
It might sound obvious, but keeping a diary (I have a phone and paper diary) can be a lifesaver when remembering how many days or hours you've worked for clients that month. I also got a logo made by a friend (CMYK Ben), I made invoice templates and an email signature, which are all worth taking that bit of time and money as you want to give good impressions on your communications. I then created a document of all my monthly expenses and invoices.
Time is precious
Track your time as much as possible. If you're stuck on an unplanned phone call for an hour with a client, that time needs to be charged to them, and communicate this to clients clearly at the beginning. You want to avoid disputes with clients at all costs so make sure all agreements of pay, time frames and sign-off procedure for approvals or any extra time are all in writing (and you've re-read them to make sure they can't be misinterpreted) before you start working with someone.
Pricing
Ask contacts in your industry and recruiters what typical prices are for day rates, projects, etc. Every skill and sector is different. Usually, half-day rates are more expensive as it takes into account you're missing out on a whole day's work elsewhere. Some people prefer to work at an hourly rate which can be great for the odd short project or when you work sporadically throughout the month – I try and use www.Toggl.com for this.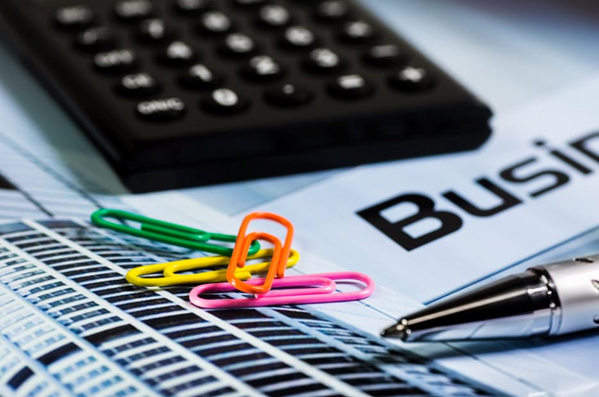 Saira Nisa, Director at High Aspirations
Keep finances in order
Keep 12 poly-pockets labeled for each month. Each month, add all invoices and receipts in and keep track of what you've spent, where, and when. Then when it reaches the end of the financial year it's much easier to go through.
Start small
If you don't want to take the leap into freelance full-time, work on a freelance basis part-time until you build up enough business and income to take it full-time. Going solo is hard work, and while it may look easy on the outside, the reality is very different. So, give yourself time to adjust and give it a trial first.
Everyone is valuable
Everyone you meet is a potential client, key contact, future business partner or supplier. Keep business cards on you at all times as you never know who you might meet. Follow up with new contacts after you've met them, not only is it courtesy but it helps to cement that relationship.
Freelance Toolkit
Lastly, to help you get on your journey to going freelance, here are the tools you need:
Time management – Toggl helps you to track how much time you've spent on a task and pulls together a report at the end
Collaboration tool – if you're working with others, use Trello or Basecamp to keep on top of tasks and track progress
Cloud storage – save your work in the cloud on Google Drive or Dropbox, if your laptop breaks it'll be safe and you can access files remotely even if you experience downtime
Social media – working for yourself means you need to be your own marketer – keep on top of social media scheduling with Buffer, Hootsuite, or Tweetdeck
Accounting – track sales and expenses with an accounting system such as Zoho or Quickbooks
Signing documents – you'll need to be able to sign contracts, and NDA agreements remotely so use a tool such as EchoSign to digitalise the process
Events – networking and attending events is essential, so keep up to date by looking at Eventbrite and freelance communities
Business cards – don't underestimate the importance of a business card. Ditch the card and turn yours into a USB device – that way you can include your contact details and portfolio in one