Unlike other more popular and expensive forms of marketing, promotional products can serve pretty much any purpose you need them to, and the different creative ways to market and customise your items are pretty much endless.
However, this upside can also be your downfall; while it gives small businesses more choice, it also means there are more opportunities for a mistake to creep in along the way.
In our latest blog, we've put together the typical mistakes we see small businesses make when they're trying to use promotional products to their advantage.
No Clear Objective
Before you select the kind of product that you want to send to people, you need first to determine the purpose of your promotional product strategy. Are you trying to drive traffic to your website? Are you looking for newsletter sign-ups, or do you just want to create brand awareness within a particular demographic? The reason you need to sit down and decide this before you even think about ordering any items is that each purpose may require a different product approach, style, or distribution plan.
When you're completely set on what you'd like to accomplish, allow it to influence your decisions as you design and circulate your product. As with any form of marketing, if you haven't got a clear idea of what you want to achieve, you're setting down the wrong path before you even begin.
No Distribution Method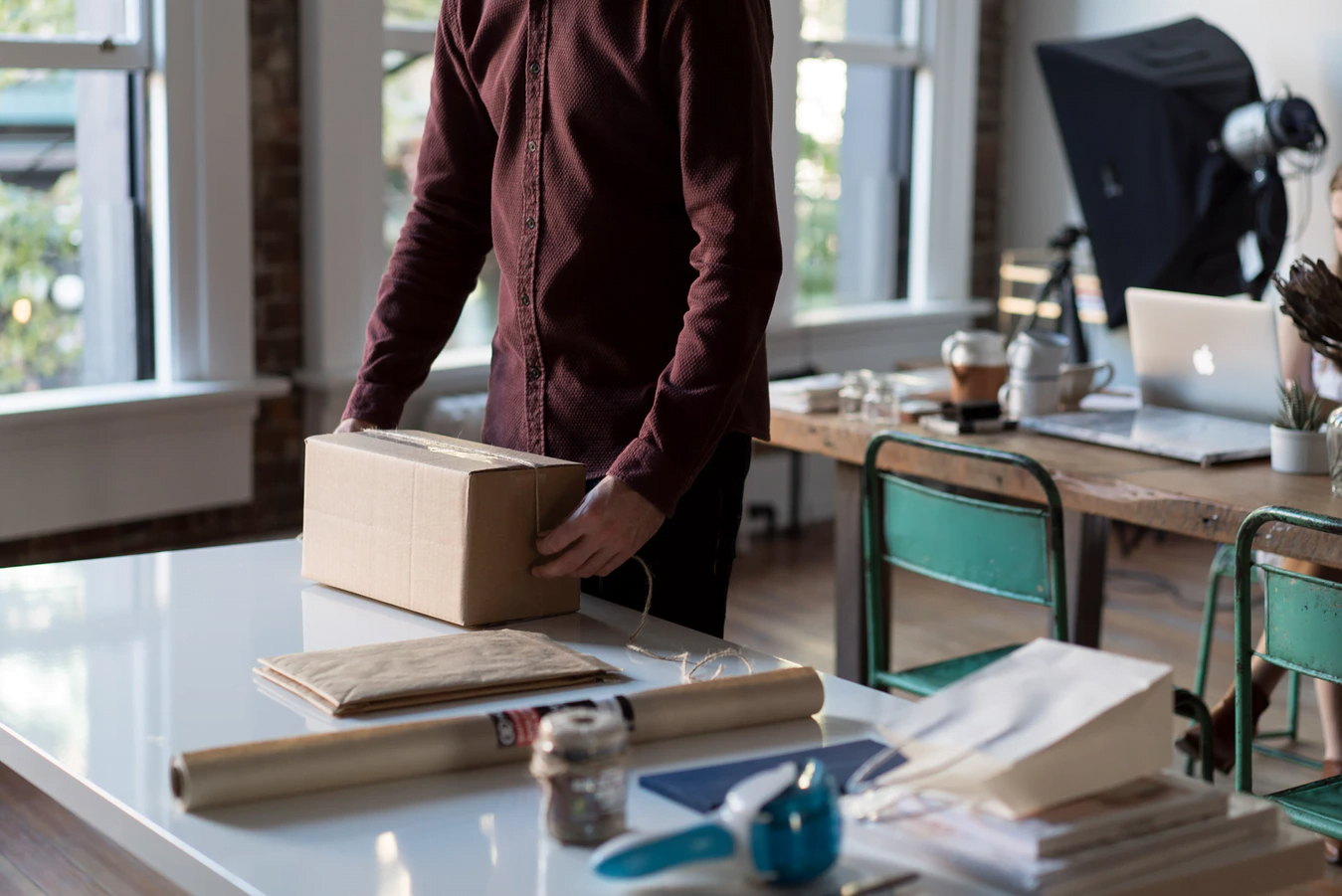 Imagine going in all guns blazing and buying two hundred branded pens, only for you to think, "what now?"
After deciding on the purpose of your branded giveaway, before you actually buy anything, you need to think about exactly how you're going to distribute your promotional items. If you're looking to create repeat business, including a promotional product within your customer's purchase is a good idea. If the aim is to encourage new business, then giving them away at trade shows, business events and conferences are an excellent way to get your name out there.
Be aware though, that handing something to anybody and everybody will seldom prove to be a success; instead, you should think about the kinds of customers that matter to you.
For instance, you could tempt your customer base to sign up to your mailing list, by offering a free gift – the other upshot of this, of course, is that you have an engaged list of GDPR complaint email contacts to market to.
Getting your distribution method right from the get-go will prove invaluable when choosing the correct promotional product for your business.
Not Thinking About Your Audience
A common mistake is choosing a promotional product that you like the look of, as opposed to considering whether it is suitable for your audience. Rather than relying on your own tastes, in-vogue products, or something especially unique, think about what your key demographic would enjoy and find some use from.
Bottle openers make fantastic promotional products if they're coming from breweries or bars, but from a pharmaceutical company, for example, it wouldn't give off the right impression, and they'd definitely be a far more appropriate product available.
Having said that, just because a product relates to a business, it wouldn't necessarily mean that it's something a customer would want or need.
For example, a branded sewing kit from a seamstress wouldn't make a great gift for potential customers, since they're going to them for sewing services so they wouldn't need to do it for themselves. It could even have the unintentional effect of actually losing business.
Take the time to research the interests and hobbies of your key demographic and choose an appropriate product.
Bland Designs
It's quite common for businesses to hand out promotional products with a simple company logo on them. However, depending on the kind of industry you're in, opting for tried and tested may not be enough to entice customers.
Of course, if you're a business operating in the finance industry, then something like a simple USB Stick with your logo on it, will be appreciated. But if you're a bright, bold brand that is aiming to excite and energise people this simply won't do.
You'll need to incorporate your brand's colour scheme and slogan. It should get people interested in what you do, and by carefully selecting the design, colour palette, and wording, you can really grab people's attention and inspire action.
Low-Quality Products
One of the most significant upsides of promotional gifts is the fact that they're generally inexpensive when compared to other forms of marketing.
You might be tempted to tighten the purse strings as much as possible, but if you buy the cheapest products available, it can cost you more money later on down the line.
Gravitating to the cheaper end of the market can result in items that look visibly shabby, and, at their worst, ineffective. Sending out a product that looks and feels inferior, is unlikely to help you achieve your goals, and may even negatively impact public perception of your brand.
That's not to say you need to break the bank, but any product you put out there must be of a quality that you'd be happy to receive as a consumer.
No Calls-to-Action
You could have the most gorgeous design, but even that won't do much good if your product doesn't effectively offer a way for your customer to take the action your product is designed for.
Remember you have limited space to work with, so it's crucial that you make everything work for you. Again, consider what you're trying to achieve and include the information that you think a customer would need to undertake the action you need them to
You should at least give anyone who has been given your product a way of contacting you. This could simply be an address, website, phone number, email address, or even a QR code.
Conclusion
It's important to remember not to rush the early stages of your promotional campaign to ensure you get everything exactly right from the get-go.
Promotional marketing is a very productive and cost-effective form of getting your brand in front of a broad audience, so long as you avoid these common errors.
If you have any questions about anything we've covered in this blog, or you're interested in any of our products and services, contact us today.