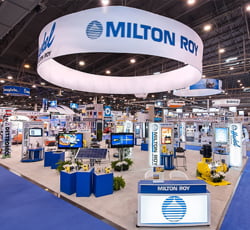 Exhibiting at trade shows is a fantastic way to showcase your products and generate new business. However, if they are not done properly, they can be a costly exercise with a minimal return on investment.
We have collated five top tips from trade show regulars on the lessons they have learned over the years to help you get the most out of your chosen trade show.
Lesson One: Do your Homework
An important factor in successfully exhibiting at trade shows involves an element of pre-planning.
Before you travel to your trade show of choice, you should have scoured the intranet and talked to appropriate people to find the best venue for your business. It's also a good idea to visit the trade show first as an observer and take notes on the best competitors' stands. If you can identify which stalls have the wow factor, this will give you a valuable insight on what works best for your target audience.
You should also have a clear picture in your mind about what your objectives are before you set off for your trade show. Businesses typically have two major objectives – either to sell as many products as possible during the event or use the show as a marketing platform. If you're objective is to raise brand awareness, you may not see tangible results straight away, but it is important not to be disheartened. The interest generated from trade shows is more organic and can take some time to develop into conversions.
Lesson Two: Make your Booth Inviting
The second lesson in trade show success lies in how you arrange your booth to make it as attractive as possible to potential customers.
You should lay out your wares in an aesthetically pleasing way so they catch the eye of any visitors to your stall. If you are a trade show regular, you may own some lavish props to make your stand look amazing but you do not need to spend a lot of money to create a striking display. Carole Gannon, Director of Blue Isle Interiors, says "if you have a limited budget for stand design and dressing, it's fine to keep it simple and let your products speak for themselves, be clever and make it look minimal."
If you are lucky enough to have a generous budget to work with, some things that can work well include bespoke booths in unique shapes and colours, interesting props, and a digital feature wall to attract the attention of passers-by.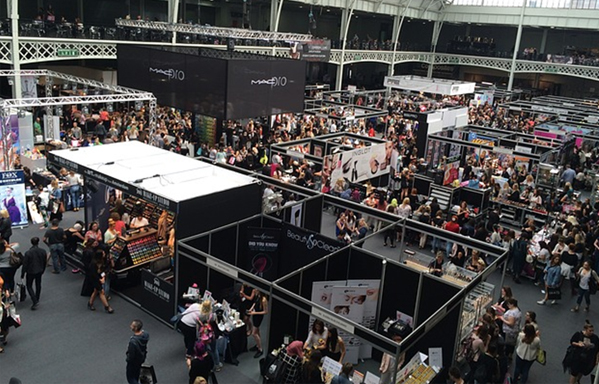 Lesson Three: Having a Good Attitude Brings Business
Having a positive attitude is perhaps the simplest ingredient to success at a trade show, but it should not be overlooked.
Employees in your booth should be sociable and willing to talk to everyone who visits. Fraser Sutherland – the Marketing Manager at Storage Vault says 'be personable and approachable. There is nothing less appealing than an exhibitor moping around in the corner of a booth, eyes glued to their phone."
Making direct eye contact and having a big smile will put people at ease and give them the confidence to come over and talk to you. You should not launch straight into a pre-prepared sales pitch, but take the time to find out people's objectives and purpose at the event. If the people you find yourself speaking too are not your typical target demographic, do not immediately dismiss them, as new opportunities can often come from seemingly unlikely sources.
Lesson Four: Have Enough Hand-Outs
Having interesting handouts can set your stall apart from the crowd at a trade show event.
You can either give away promotional products, informative literature or both. People love a freebie and having something exciting to give away will incentivise them to visit your stand. With so many competitors providing some form of give-away product, you could run the risk of being ignored if you have nothing to display to pull the customers in.
Designing event-specific flyers can work well and literature should always include an attractive image of what you are selling and your key contact details. Carol says 'People are really reluctant to give away their email address these days, so try to give them some incentive to sign up with you.'
Lesson Five: Track Your Performance 
Following up is a crucial element of trade show triumph and should start while you are still at the show.
If people demonstrate an interest in your business while you are speaking to them, you should set up follow-up appointments with them while you are both in the stall. If people have questions you are unable to answer straight away, you should get back to people as quickly as possible. You should be prepared to strike while the iron is hot to stay relevant in people's minds.
Depending on your business, it can be hard to accurately track performance results from a tradeshow. Fraser suggests the best way to monitor customers that did not sign up on the spot is to include a unique web address on your flyers and business cards. This can then be tracked in Google Analytics to monitor the level of interest generated specifically at the show.
We hope you have found these lessons learned helpful to achieving trade show success. For more ideas on how to wow at trade events, check out our blog post here.