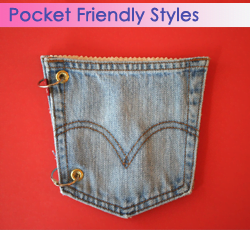 Having regular access to your data can be imperative, especially on a busy day at work. It's for this reason that it's equally key is that your data is as space-efficient as possible. The answer could very well be USB Makers' range of Twister USB Drives. Space-conscious and affordable, Twister USBs are the logical choice for the modern person on the go, with the Twisters almost halving their size when 'twisted'. When many people think of Twister Style USB Drives, the image most commonly conjured is the Classic Twister Style (Pictured below), however, the Twister has four sibling style variations that may suit the feel of your company's logo more.

The Classic Twister
The Classic Twister is one of USB Maker's best-selling styles, not just for its space-efficiency, but its unbeatable price, falling into the cheapest price category that USB Makers has to offer. The Classic Twister also has a lower minimum order quantity than most, being available for order for quantities as low as 25 units. A popular addition to the Classic Twister is, for a small fee, the coloured portion can be pantone-matched.

The Twister Duo
For the design-conscious, expand your options by opting for the Twister Duo. Size-wise the Twister Duo is similar to the Classic Twister, however what separates the Twister Duo from its classic counterpart is that its 'clip', which is usually a standard metal can be coloured.

The Corporate Twister
The Corporate Twister is thinner and sturdier than the classic twister, with a cool metallic finish and a clip that softly snaps into place, the Corporate Twister has an undeniably professional air to its design. Its design often benefits from Laser Engraving, which can be substituted for the standard 1-2 colour print at no extra charge.
Wooden Twister
The Wooden Twister is the largest of the Twisters, but is still pocket-friendly. The eco-friendly Wooden Twister, like the Corporate Twister, often benefits positively design-wise from being laser engraved.
The Mini Twister
The Mini Twister Style is the smallest USB style that USB Makers has to offer, utilizing Micro Flash technology to achieve ultimate space-efficiency, the Mini Twister measures only 3cm in length and just over 1cm in width. The Mini Twister also comes with a small ring chain included, so it can be attached to your keyring so you'll never be far from your Mini Twister.
Twister USB Drives come with a 1-2 colour print and an optional 500Mb pre-loaded data as standard and capacity sizes range from a small 128Mb to a large 64Gb, so no matter how big or small your USB Drive needs to be it will stay compact and pocket-friendly with Twister USB Drives.