We produce over a million branded USB drives each year for a vast array of customers, from photographers, and small start-ups to international blue-chip clients. We treat each order individually and aim to deliver your personalised drives within your deadline. However, there are some things to be aware of that can delay your order.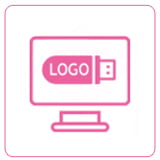 Artwork
It may sound obvious, but the better quality artwork you can provide, the better the outcome of the printing or engraving on your USB drives. We advise you to follow our artwork guidelines supplying artwork at 300dpi and, if at all possible, a vectored PDF, EPS, or AI file (with any text embedded/saved as outlines) Before proceeding with your order, we will provide a visual mock-up and will advise on any potential issues from small text that could be unreadable when printed, to blurry images. These issues can often be avoided with high-resolution logos or artwork.
If you are ordering a USB style through our standard service, then supplying Pantone references for any colours used is incredibly helpful. If you are unable to provide Pantone references, then we will aim to match them as best as we can.It is worth bearing in mind that there may be a variation in the colour if your artwork is printed on plastic compared to it being printed on wood or metal. But overall Pantone printing is the best way to get a true representation of your corporate colours. If ordering through our express service, then our digital printers will automatically colour match too your logo or artwork.
Deadlines
Returning your order form in a timely manner is very important, particularly if your order is urgent. As soon as we get this, we can send over your invoice and begin production of your order. We offer a standard and express service, although some styles are only available through our standard service. You will be advised on the turnaround times for these at the quotation stage. But please note once your invoice has been raised, it will not be possible to change the service used.
Availability
During the ordering process, it is important to be available to answer any queries, approve any live proofs (where required), and to make payment before we can dispatch your order. If you are unlikely to be available to respond, please let us know who we should contact in your absence to avoid any delays.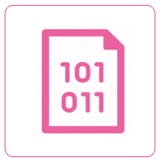 Pre-Load Data
If you are having pre-loaded data onto your USB drives, we ask for this to be sent within 1-2 days of returning your order form. We will provide a data check to make sure that the data received is correct before uploading, which will need to be approved. Delays in providing your data or approval of the data check can affect the delivery of your order.
Delivery Address
Please ensure that your delivery address and telephone numbers are correct when you place your order. It may seem obvious, but a missing building number or a mistake in the postcode may delay the delivery of your order. We dispatch using DHL's Express service, which means the lead time to Europe and the East Coast of the US, including New York, is just 1 Working day. Central and West America, most of Africa, and some of the Middle East can be reached in 2 days, while more remote areas can take 3-5 days. The delivery time is included in our turnaround time, so you won't have to wait longer than expected for your delivery.
When your order is dispatched, we will advise on the expected delivery date and provide tracking information so you will know when you expect it and can plan to be in to receive it. If you have any queries through the ordering process, we are always happy to help. Get in touch.