If you rely heavily on USB drives, don't upgrade to macOS Monterey! Why? There have been countless cases of USB Hubs, SSD's and USB hubs that are not compatible with this new update.
Many reports show that the issue has been ongoing ever since Apple released the Beta version of the update back in 2021, with some users claiming their USB 3.0 ports have stopped working completely.
It's not just USB Drives, USB Hubs and SSDs that are having issues; many users also report Bluetooth connectivity problems, battery drain and mice and keyboards which have stopped working with the new update, too.
What is the macOS Monterey Update?
macOS Monterey is the latest Apple operating system, and despite arriving in October 2021, it's already on its fourth beta.
This is because Apple has been required to update features and fix a range of bugs that are causing issues for Mac users with USB devices, which we'll cover in more depth below.
Apple has recently rolled out macOS Monterey 12.5.1, which still appears to be causing issues. While some are noting positive changes to certain issues raised, some bugs and performance problems have carried over from previous versions – including USB bugs.
What's the Problem?
After extensive research, it looks as though a bug causes macOS Monterey to stop running on a large number of devices.
However, some will still work. For example, most connections, such as the USB-c and HDMI ports are still functional, but in general many users are reporting that it is their USB 3.0 ports that are no longer working.
Reports suggest that power is sometimes allowed to pass to the device, which means you may be able to charge your device through the ports, such as your phone for example, but you will not be able to transfer any data over.
The same for any external hard drives, which is an issue for anyone that relies on USB ports for work and other recreational activities, such as storing music, videos, and images.
What is the Community Saying?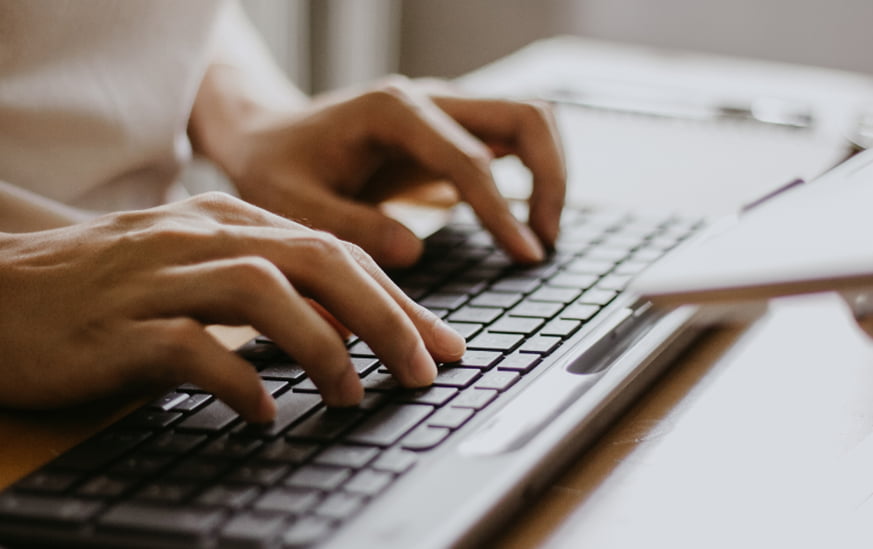 We've found many user reports surfacing online that some USB hubs are failing to work at all. Some of the problems even relate to Apple-certified hubs. For example, Reddit user Flyersny81 says:
"My USB-C hub has issues with this update. The HDMI port connected to my second screen is working on the hub but none of the USB3 ports are working at all. I have tried different C ports on the MacMini and different hubs (I have 4). I also replicated this issue on my M1 MacBook Air after updating to Monterey. Here is the hub I am using. These hubs worked perfectly in Big Sur.
Had a call with Apple support, and they said to try an Apple-certified hub. I used this one I had floating around in my bag, and both the HDMI and USB3 ports worked on it. I tried to daisy chain the Amazon hub to the Apple hub, but that didn't work either. Support told me that many people have been complaining about this issue, and it will hopefully be fixed in the next patch to be pushed out."
Bug Fixes
Whilst there is not much to do other than wait for Apple to fix the issue with another update, there are some suggestions that may help in the meantime if you're experiencing issues.
Restart the Mac
With any Mac device facing issues, restarting the computer should be your first port of call. Although it's something of an old cliché, a temporary bug may be preventing the computer recognising your USB device.
Once you restart the device any of these temporary issues will be resolved, and if you're still experiencing issues you can continue to try other fixes.
Check Your USB
Before jumping to any complex fixes, it's a good idea to check your USB device to ensure it isn't the problem itself. To do this:
Check the cable for any signs of damage, such as fraying.
Try connecting a different USB device.
Insert the USB cable into another port of the computer.
Try a New Cable
Using a different cable, such as a USB-FI certified USB-C 3.1, or a USB 3.0 Type-A cable will, according to reports, force the peripherals to connect USB 2.0 speeds. Devices that don't support USB 2.0 connections, however, will become usable.
Reset SMC
The System Management Controller is a chip in your Mac computer that manages operations relating to the hardware within the system. By doing this, you can purge the system of any glitches, while simultaneously improving the speed of your device.
To do this:
Shut down the device and hold the power button for ten seconds, before releasing.
Hold the right shift key, left option key, and left control key for up to seven seconds.
Then push the power button at the same, and then release after another seven seconds.
Reset PRAM
PRAM stands for Parameter Random Access Memory and it's used to store permanent system information, quite the opposite of what RAM is used for.
One of the telltale signs that PRAM requires a reset is when connectivity issues crop up, such as malfunctioning USB ports on the Monterey OS.
To reset PRAM, follow these steps:
Shut down the mac and remove all USB devices or cables.
Turn it on as you usually would.
Before the grey start screen appears, press and hold the option key, command key, P, and R at the same time.
Release these keys after twenty seconds, then let the device reboot.
Be aware though, doing this will reset any user preferences, so toggle back to System Preferences and revert everything back as it was before.
Downgrade Your macOS Software
If this is an issue that you can't wait for a fix for and none of the above has worked for you, then downgrading your macOS may be the best option for you. You can either roll back to Big Sur, or to a previous version of Monterey, depending on what works best for you, by using the Monterey Time Machine.
Be sure to back up your data before downgrading though.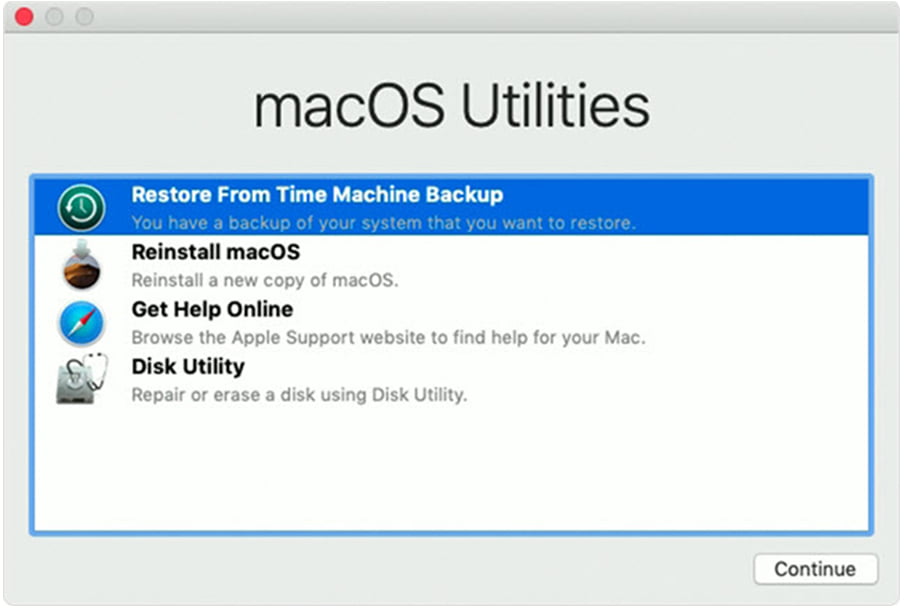 Image from AnyRecover
To do this:
Connect your Time Machine drive to your Mac using a USB-FI cable, where necessary.
Restart the Mac by pressing Command + R until the Apple logo appears on the screen.
Select Restore from Time Machine Backup.
Select the backup you want to restore and complete the process.
Takeaways
It's clear that Apple is very well aware of the issues facing certain USB users running Monterey, and has been putting resources into implementing fixes in their next software update. Many users are now reporting that some of the USB port issues have been addressed in the 12.5.1 update.
These issues have been plaguing Apple users since the early betas, and thus far a wide-ranging fix has yet to be found.
If you'd like more USB advice, or you'd like to learn more about our extensive product ranges, why not get in touch with us today?