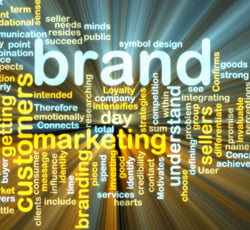 Thanks to the very visual industry we work in, we know that when it comes to a company's branding, it can prove to be a vital factor in the success of the business and how they engage with their audience.
A strong brand creates a customer experience that surpasses the product or services, making loyal customers feel as though they have a relationship with the company. Thinking about your brand in a much broader sense will promote brand recognition, set you apart from your competitors, and build an emotional connection with your customers.
You have to be realistic about where your brand is placed. We may only be printing your Branded USB sticks, but we know that every place your brand is seen to be, will matter. If you've got a great brand, it will work hand-in-hand with your marketing efforts, and enable you to create a streamlined vision that is fluent in everything you do as a business. Just look at some of the biggest brands in the world at the moment, they have a loyal following that engages with them, and that's because they've made no mistake in understanding the value of their brand. As we work with hundreds of businesses on a daily basis who've either hit the mark or missed it completely, we felt it was time to put a clear perspective on what really drives the success of effective branding.
#1 It's Not Just a Logo
Your brand is not just a logo. It is the DNA of your business. From the actions and processes that you implement to the ethics, you believe in. Your brand represents everything about your business, and this must not be mistaken for just being a logo. Brands are psychology and science brought together, so it's not as easy as pulling open Paint and attempting to create a pretty picture. Branding is just as important for small businesses and startups as it is for corporate names, so just because you don't have the budget or the resources, don't believe that it simply doesn't matter, because it really does! Branding defines your business to yourself, your team, and your customers, encompassing the core of what the business does, along with its values. If you can't take your branding seriously, then your customers are going to wonder if you're serious about your business. Think of your brand as a person, and pinpoint exactly what you offer, the market it occupies, and the needs of your customers. This will then help you to begin a profile of the emotions and characters your business portrays.
#2 Avoiding Contribution
It can be all too easy for one member or a small team to be given the task of creating the business brand, but this method can be dangerous. By creating your brand in a vacuum, you neglect those actually working in your organisation who are at the forefront of customer communication and representing the brand on a day-to-day basis. As your team are all 'brand ambassadors, you should involve people from across the company to help develop the brand. Carla Bradman, Marketing Manager at Paramount Properties revealed their recent experience with a rebrand had to encompass the company as a whole. "When we recently went through a rebrand, it was important to solicit information from everyone in the organisation about their thoughts and feelings on the company. This helped us communicate the company's vision." Brand workshops such as this are a great way to bring a diverse group together to discuss what makes the company special and what it should stand for.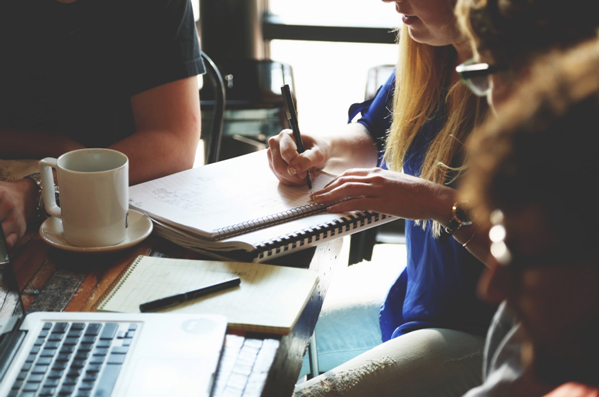 #3 Not Knowing Your Audience
This is precisely where your 'brand profile' comes into play. If your brand was a person, and your customer was one single person, would they get on? Many businesses can quickly get confused between distinguishing their current customers and their prospective audience. There's simply no point attracting millennials if your core customers are baby boomers. So do your research before you put together any creative brief. Do you want to continue with the customers that have helped you gain success, or take it in a new direction? Unfortunately, the simple fact is, you can't have both. And there's already a clear sign that your audience has already determined you before you've determined them. Inigo Antolin from Appleyard Flowers comments, "Don't just look at yourself in the mirror, listen to your customers first and make them top priority. Marketers and brands tend to think that customers really need us. But normally the priorities of our customers are quite different from ours. In the era of social media, there are easy ways to speak your customer's language, like customer reviews or interactions on social media. Invest some time in going through them and listening to what they say." Your audience is a great source of information about how your company is viewed, and it can help dramatically to understand this. Get feedback from your current customers about how they view your business, and then ask yourself how that compares to the way you'd like to be seen.
#4 Ignoring Social Media
As a business, social platforms gives us an opportunity to engage with our audience directly, offer an insight into the company's beliefs, and enable a strong sense of communication. Ignoring it or being delayed with your responses can come with disappointing consequences, which will only incur repercussions. Customers are far more savvy with their feedback in the digital world we live in, and it's not uncommon to find a complaint on Facebook and Twitter aimed at a business who has offered poor service or a faulty product. This open criticism can make many businesses recoil at the thought of exposing themselves to such potential backlash, but in fact playing it safe and ignoring it completely will only see your business suffer. The best way to approach this feedback, and remain honest to your brand, is to monitor social media and learn to deal with any negative comments. Not everyone is going to like what you do, but you have to know how to handle this and ensure the brand you've built remains genuine.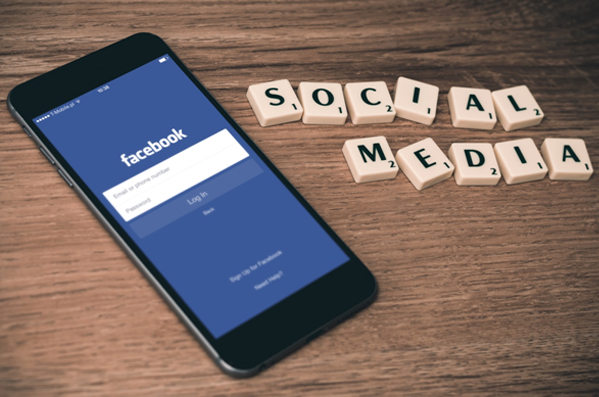 #5 Don't Be a CopyCat
Admittedly there's no such thing as an original idea, but there's also nothing worse than an obvious attempt at copycatting a company's branding. As hard as it may be, try and carve out your own identity that is completely unique to your business. Abi Jacks, Head of Marketing for The Stag Company comments that "if you're going to go to the trouble of rebranding your business, then you want to get it right, and that means making sure you stand out from the crowd." There has been a rising trend toward customers favouring independent businesses over the chain and corporate companies because they feel as though they are supporting them. This gives us a clear indication that just because a large company has done something successfully, doesn't necessarily mean it will work for your business. Be bold and daring, and stand for something that you believe in.
#6 Being Blasé with the Brief
When you come to the stage of speaking to designers, you need to be clear on your brief. Designers are not minded readers, and If they haven't been involved with the development process then it's likely they will need as much guidance as possible to ensure they create the vision you had in mind for your brand. Requesting them to come into your business for a day and to speak to your team can work wonders in allowing them to see how the business operates and what it is you do.
#7 Not Investing
If you're not fully invested in your branding, then why are you doing it? Poor branding will only perform poorly for your business and bring no value to yourself or your customers. You have to get to grips with the impact that this can have on your business and truly invest your time and money into creating something that can generate an experience. Brand loyalty doesn't just come from a great logo and a tagline, it runs far deeper into the philosophy of the brand, and the actions they take to show this. It's useless establishing a brand identity without a well-thought-out plan to support it. If you lack the capacity to follow it through, it will only end up looking half-hearted to your customers, and they will begin to think the same about your service or product.
#8 Thinking Online Only
It's beyond question that online marketing has played a pivotal role in the way we now build our brands, but this shouldn't be the one and only method you envisage when you're developing your brand. No matter the element, your brand has to be able to work well across multiple marketing platforms, from online to print. Admittedly online has a very strong presence, but the use of promotional products such as branded USB sticks, brochures, flyers, posters, and even business cards, all still hold true in today's modern world of business. Your brand needs to be fluent in all aspects of marketing, and this will play a vital role in the design process and the marketing process of your business.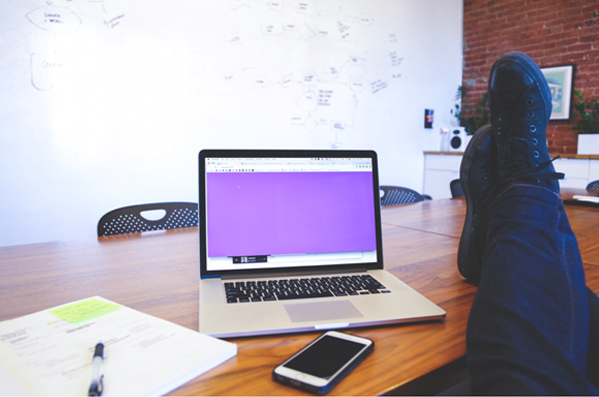 9# Forgetting the Guidelines
Once you've finally rolled out your new brand it's vital that you implement guidelines of where you want to be seen and how you want to be viewed. Not policing your brand's usage can result in poor references to your website, or misinterpretations of your business's core values. You have to be proactive about monitoring what and how others are using your brand, some of these issues may be small, but if you can establish brand guidelines early on, these problems can be avoided. Create a document that details the logo and where it is allowed to be used, the brand colour, the tagline, the font or typography used, the personality of your branded materials, imagery, and any brand ambassadors who can speak on behalf of the company. Once you have this in place the task is much simpler, and your entire company will be aware of the importance of where the brand is placed.
#10 Refusing to Change
In business, it's safe to say that you need to take pride in the situation. And that rings true for branding. If your branding simply isn't working for you, don't stick with it because you've spent a lot of money or time on it, that's pride getting in the way of success. There's nothing wrong with rebranding unless it's approached poorly. Only make changes when the benefits truly outweigh the risks of losing business, as any new branding will reduce the connection you've built with current customers. Clearly educate your audience on the changes you're making and make them part of the process.