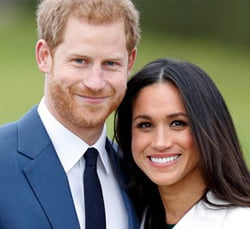 As the royal wedding fast approaches, the nation waits with baited breath to find out what style of dress Meghan Markle will wear, what song she and Prince Harry will dance to, and what the newly married couple's royal title will be.
To help contain our excitement and stop us all from going stir crazy in the run-up to the big day, Winning Moves have released a special royal wedding edition of the ever-popular Top Trumps card game!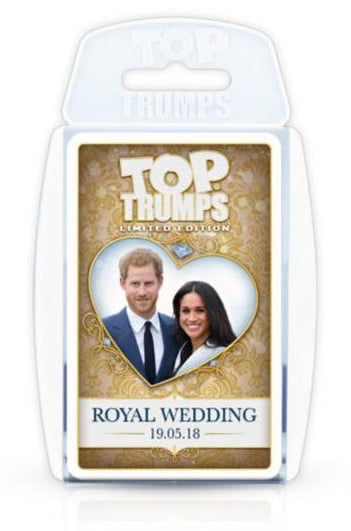 In the past 40 years, Top Trumps has proved popular with children and adults alike, producing over 55m packs of their stat comparing game. With 1,000 different themes in their repertoire and a proven history of reflecting the very latest trends, it is no surprise that the Royal Wedding has been given a 'trump' card.
The new set of 30 cards includes VIP status, Age, People Person, Big Day rating, and Style Icon, in which of course Megan Markle, the 'new People's Princess', reigns supreme! The cards rank not only Harry and the Queen, but also the Duke and Duchess of Cambridge, the new Prince Louis, and his older siblings. The Ring, the Chapel, and the Queen's Corgis all feature prominently, as do notable guests such as Serena Williams, Ed Sheeran, and even the Spice Girls!
This fun game for 2-6 players is also perfect to play anywhere, meaning you can pass the time playing a few hands while waiting for the bride to arrive at St George's Chapel – whether in the comfort of your own home or even outside the church in the crowd!
This limited edition set was released on Wednesday 9th May 2018 and we at USB Makers were excited to produce USB flash drives featuring artwork from the game for use in their press packs.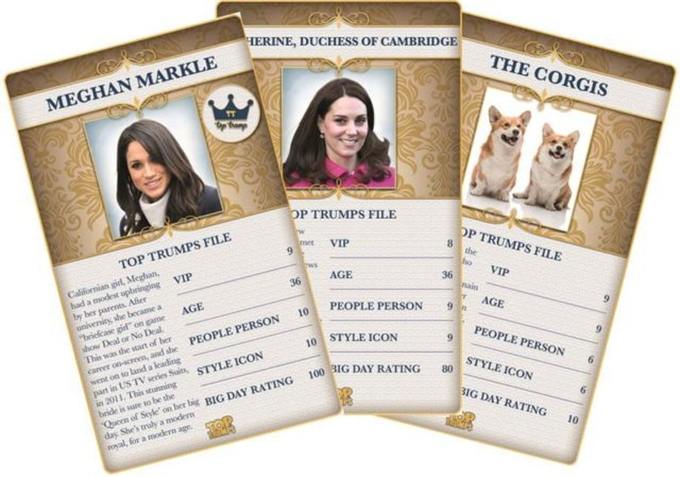 Winning Moves also took advantage of our pre-loading data service to include digital versions of a select amount of cards featured in the set on the drives. The large print area of our slim card USB stick style truly does justice to the stunning artwork featured on the Top Trump cards. From the press coverage we have seen, this novel approach to the project proved to be a huge triumph.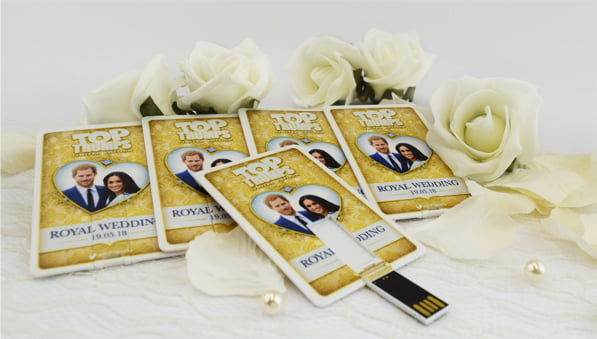 We wish Meghan and Prince Harry all the best for their big day. And every success to Winning Moves on this delightful and fun new Top Trumps set.