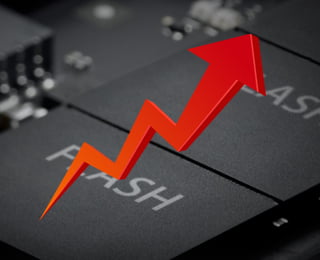 The price of USB Memory sticks changes almost daily, partly because they are traded as a commodity, much like oil is. More information about this can be found here: USB Memory Stick Prices Due to this, it is not unusual for prices to steadily rise and fall.
However, over the past few days, the prices of NAND flash chips have increased dramatically to around 4% and this is having a knock-on effect on the price of electronic goods which use them, such as our branded USB Flash drives.
Earlier this year, we saw demand for flash chips fall, partly due to the poor sales of the latest iPhone as well as the ongoing US-China trade disputes which have had a negative effect on the market demand. As a result, the market was oversupplied and the relevant suppliers reduced their production schedules for the rest of the year.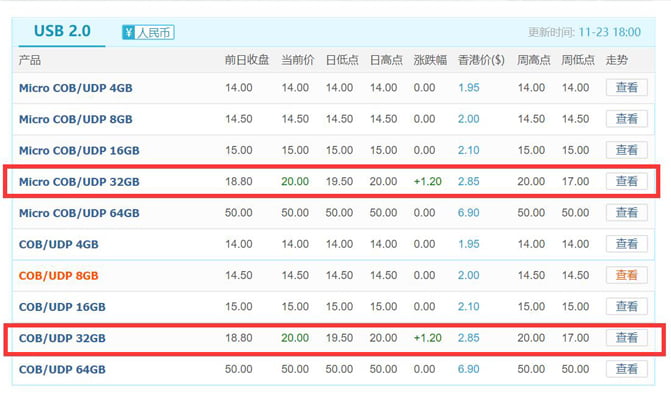 But as we enter the peak season for electronic goods such as smartphones and tablets, NAND flash chip suppliers are struggling to keep up with demand, and that in turn has caused this unexpected increase in price.
We are working closely with our suppliers to keep our prices as steady as possible, but until the market evens out we will see some price increases in the foreseeable future.