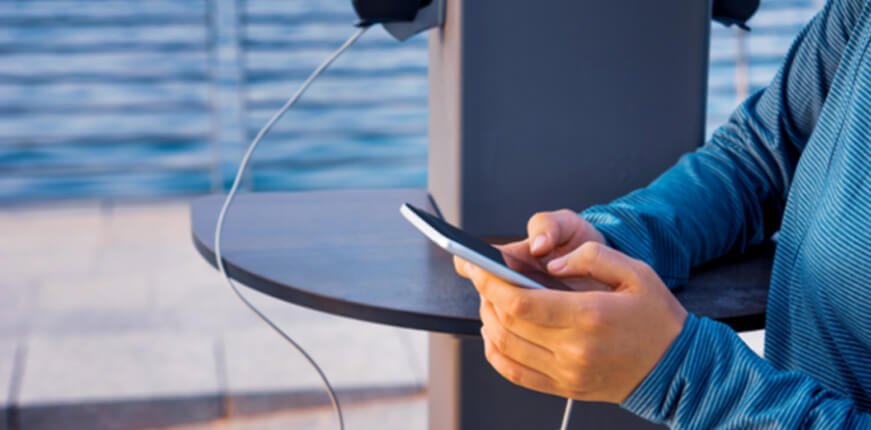 If you ever find your smart battery running low, then public charging ports can really be your saviour. But using these charging stations can really come with a darkside that you should be aware of.
You often see these charging stations in hotels, airports, shopping centres and train stations, but be wary if you need to use them as they're not always safe. From the moment you plug in your phone, hackers can flood your phone with harmful malware or even extract sensitive information from your device.
Although this isn't something that happens frequently, if you're someone that routinely carries sensitive information or uses these outlets on a regular basis it's certainly worth knowing.
Of course, in an ideal scenario you'll be carrying a power bank along with you, but sometimes this is not always possible. However, there is one way you can protect yourself from such occurrences, and we'll cover exactly what these are in this blog.
What's a USB Data Blocker? 
A USB data blocker is a small device that can be plugged into the public charger port and then into your regular charging cable on your smartphone, or any other similar device, such as tablets or cameras, to act as a conduit between the public charger and your smart device. USB data blockers can prevent any third-access to your phone while it charges.
By using a data blocker, the data lines within the public charge point aren't physically coming into contact with your device. This means that the malicious code that hackers use to try and steal your data can't gain access to your device.
Why Do You Need a USB Data Blocker?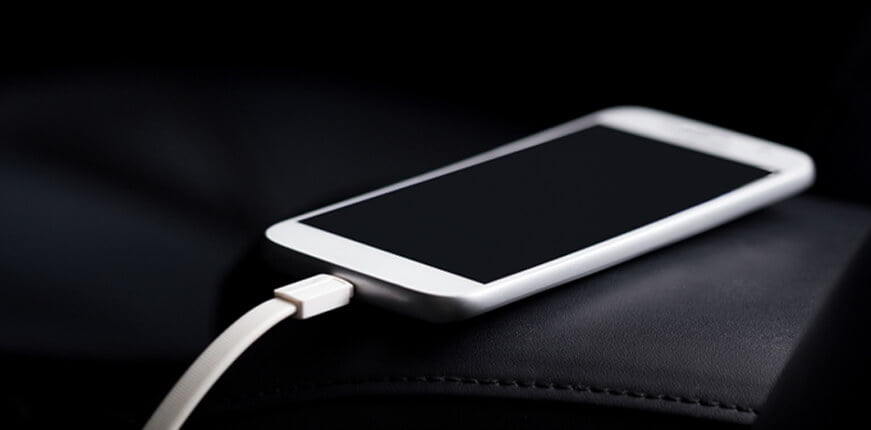 It's easy to forget that the charging port on your device is a USB port, which just like a physical USB device is capable of transferring data. This means when you're using a public charging port, you may be unwittingly transferring data to and from your phone through the cable before you've even realised what's happening.
When a public charging port is used to install malicious software or retrieve personal data from your device, it's commonly known as "juice jacking". Although it's been a commonly utilised method pretty much since the first smart phones came along, many still don't understand the danger.
USB data blockers are ideal here, because they can block unwanted data transfer, protect your device from any malicious software or even the extraction of personal data (we'll cover this in more detail below).
How Does A USB Data Blocker Work? 
Although USB data blockers are small, inexpensive items, as we've learnt they're incredibly important in allowing you to charge your device on your terms.
All you need to do is simply plug the blocker into the public port, and then plug your charger cable into the data blocker itself and plug this into the phone as you usually would.
Your phone can then charge normally, but will prevent any unwanted data exchange with a potentially malicious third-party.
How to Test Your USB Data Blocker is Working?
If you'd prefer to test your data blocker before using it in a real-world application, try connecting your charger cable to your computer's USB drive without the blocker. You'll see your phone icon appear, which will let you know it's ready for data transfer.
Now attach your data blocker into the computer and attach the charger cable into it. If the data blocker is doing its job correctly, your computer will not recognise your phone, and therefore data transfer is prevented.
How Does Juice Jacking Work? 
No matter the brand of smartphone you own, whether it be an iPhone or an Android, they all have the same vulnerability when it comes to juice jacking – the fact that the power and data supply pass through the same cable.
When your phone connects to a computer or another similar device, it begins to establish a relationship to allow data exchange. So once you plug the public charger into your device, it opens up a route which may allow a cybercriminal to take advantage of this process.
On most modern devices, data transfers are disabled by default, and the connection is only visible on the side that provides the power. This means when you plug your device into a public port, you have no idea where the power is being generated and whether there's a data transfer risk.
What's At Risk? 
As we've mentioned, there's two major security risks if you're juice jacked:
Data Threat 
Once a device is plugged into a public USB port, it's entirely possible that hackers could have compromised the port to enable dangerous software to infect the device, which could leave all of your data completely exposed.
Using a crawler, a cybercriminal could feasibly search through your device searching and important data. If this person is then able to transfer this data onto their own device, they may have harvested enough to impersonate you or even access your bank accounts and other financials.
Malware Installation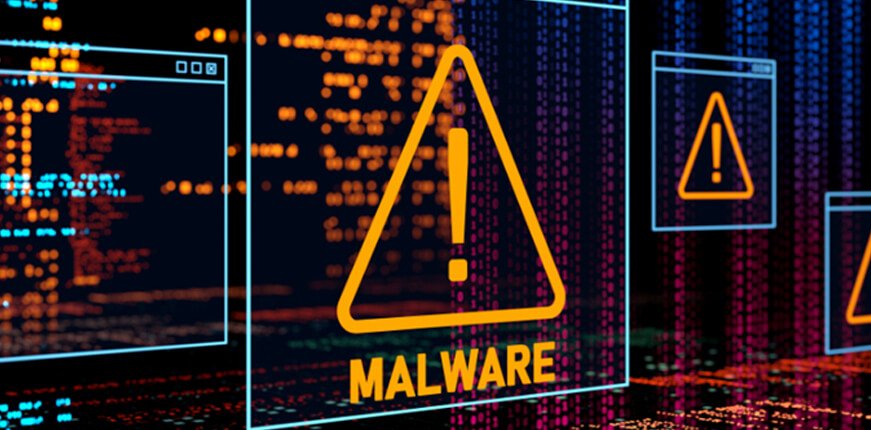 Malware can be used to clone phone data and transfer it back to the hackers device. While other kinds of malware may increase the chances of access to purchases, social media accounts, call logs, and email accounts.
Some common kinds of malware, include:
Adware
Spyware
Trojans
Cryptominers
Ransomware
This could mean once your device has been encrypted, a hacker may demand a fee to release your information back to you.
If you'd like more USB security advice, or you'd like to learn more about our extensive product ranges, why not get in touch with us today?