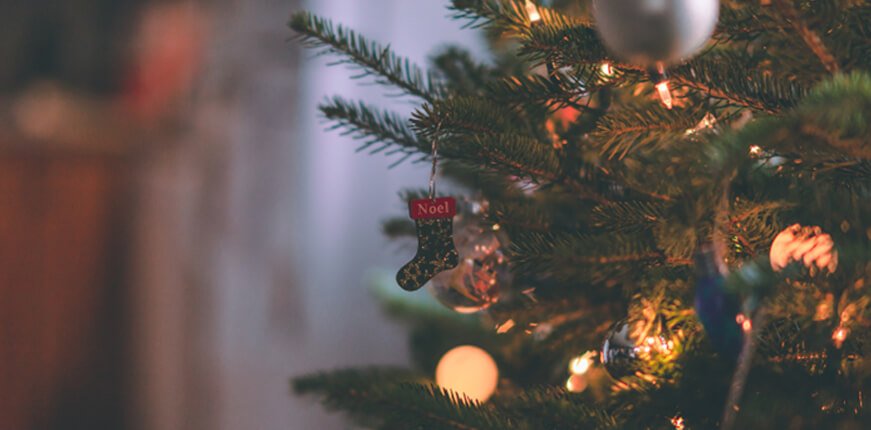 With the festive season just around the corner, now is a great time to start sending out both memorable and thoughtful corporate Christmas gifts, which can act as both a thank you to your staff and a means to mark the end of another fantastic year.
It doesn't matter whether you're sending a gift to a client, employee, supplier, or someone you hope to work with in the future, a well thought out and high-quality corporate gift can really solidify a relationship.
Having said that, it doesn't mean a gift must be a grand, over-the-top gesture. It can really be something simple and thoughtful to let them know your business appreciates them.
Corporate gifts at Christmas Time can be fun but also act as an important business strategy to retain clients and employees and attract new ones too.
Why Should You Be Sending Corporate Christmas Gifts in 2022?
Rewarding Brilliance 
If your employees have been performing above and beyond in 2022, they should know that you appreciate everything they do – particularly when times are tough like they are at the moment.
Statistics show that 77% of employees state they would work harder if they felt a company truly appreciated them, and only 12% of employees leaving a business go on to earn more money elsewhere.
This tells us that it's not about the money but rather a need to feel appreciated for the work your employees are doing, and too often, businesses fail to make this connection.
A simple gift at Christmas can go a long way toward creating loyalty and keeping your employees happy and engaged.
Celebrating the Team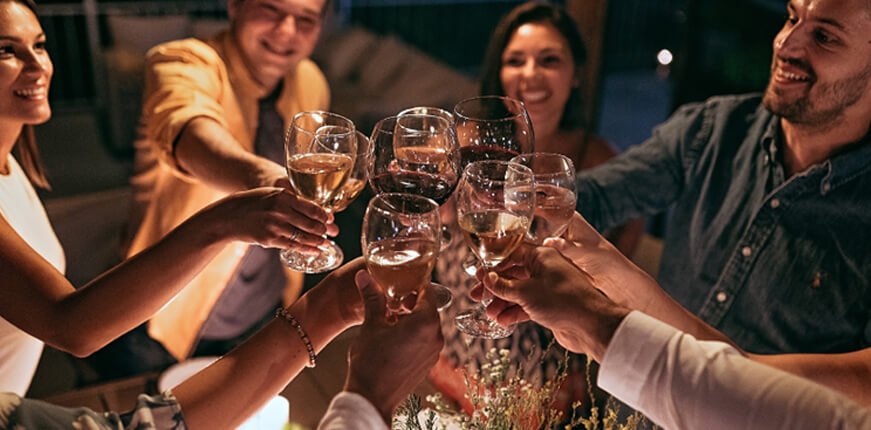 No business can function without strong teams at its core. Corporate gifts are perfect for motivating your teams and keeping everyone positive and happy in the run-up to Christmas.
You could be saying a big thank you for toughing out a difficult year, making sure everyone knows how much you appreciate them, or simply as a small keepsake to send them into the Christmas period.
Creating Customer Loyalty
While it's important to keep all of your employees happy, it's also a good idea to extend this kindness to your clients too.
Whether you've known your client for many years or you're just forging a new relationship, it's a great time to let them know you appreciate their custom and look forward to a prosperous 2023 too!
Convert Potential Business 
Any company will have competition in its prospective markets, and sometimes all it takes for a client to choose you over a competitor is a simple act of kindness.
There's no better way to do this than offering a corporate gift this Christmas, it doesn't have to be something big. It can perhaps even be something a little tongue-in-cheek that will get them smiling this festive season!
Developing a Culture of Giving 
All companies have their own unique culture, and there are few better ways to showcase this culture than to send out corporate gifts that really reflect your brand.
When people feel their work is valued, they're much more likely to go the extra mile to help others. This is precisely the culture you want within your organisation to increase collaboration and strengthen the relationships between colleagues and help you connect with your clients too.
Best Corporate Christmas Gifts for 2022 
Hampers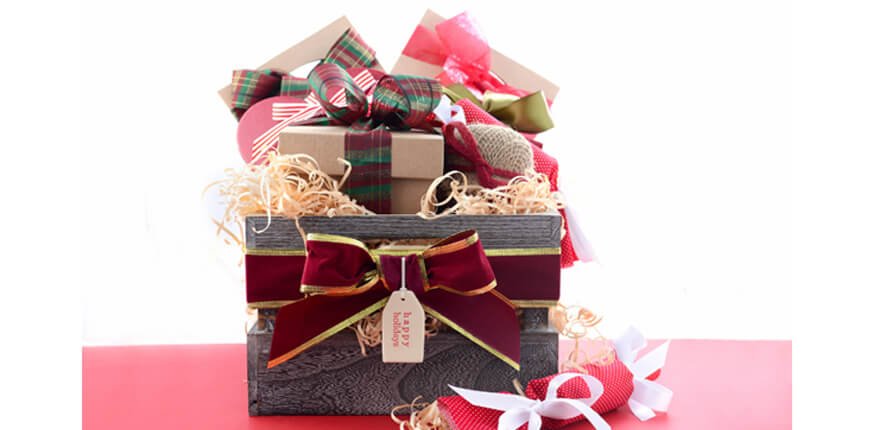 Choosing Christmas gifts for your friends and family can often be difficult enough, so it can often be even more difficult when looking for your colleagues and clients.
Looking for something that will appeal to everyone is precisely why Christmas hampers are such a fantastic choice. This way you can take your pick of hampers that include food, healthcare products, or even wellness accessories.
Hampers appeal to a broad range of people, so you're bound to find something to suit almost anyone.
Baked Goods 
What could be better to share around the office this Christmas than a box of delicious, fresh baked goods?
If you can contact a local business to make you some brownies, cookies, or even a cake to bring into the office this Christmas for your employees, they're bound to make a real splash – particularly if you add some corporate branding to them too!
Gift Vouchers 
If you're really in a bind as to what to get for either your employees or your clients, then you can't go wrong with gift vouchers.
Vouchers can be standard across an array of retailers if you're not sure, or you can get something more specific for those employees or clients that you know are a fan of a particular brand.
You could even buy online gift vouchers for retailers like Amazon, and then the recipient will have free rein to spend their vouchers on anything they like. This still adds a personal touch but avoids the pitfall of potentially buying something for someone they may not enjoy.
Subscription Services 
Subscription services are a good idea as a corporate Christmas gift. These are incredibly popular these days, so there's bound to be something for everyone; from health and fitness subscriptions to gin clubs – the world is your oyster.
If you know someone well enough, these can be ideal gifts for both employees and clients alike.
Branded Tech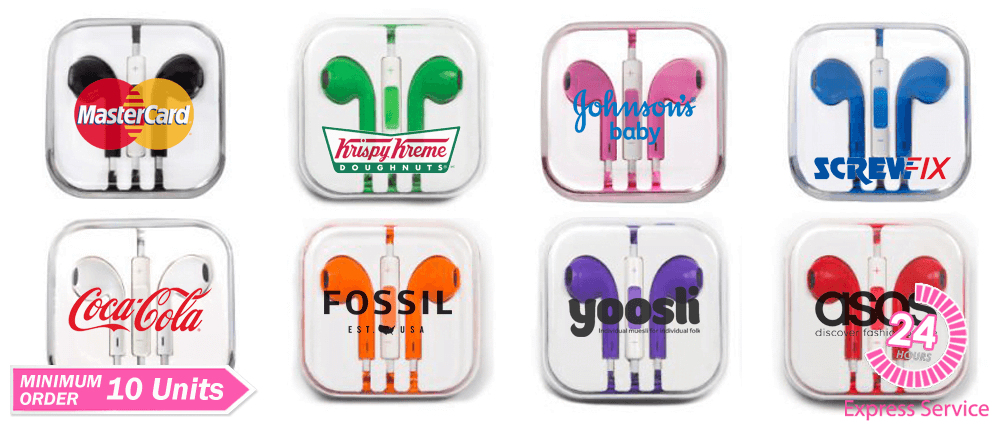 If you're looking for something a little different, rather than branded stationary, then branded tech products are a fantastic way to keep your client happy and spread the word about a business too.
For example, at USB Makers, we offer a range of branded tech products from USB flash drives and power banks to ear buds and universal charging leads.
These are ideal as a way to advertise your business, or as gifts for a business with their logo on them so they can hand these out to their clients or use them around the office. They are also especially useful as they can also be used in everyday life too!
We offer an extensive range of styles available in a wide selection of materials, shapes, and colours to suit your gift budget this Christmas.
We can also Pantone colour match styles for added personality for your clients too!
Takeaways 
Quite often corporate gifts at Christmas are often not well thought out or especially personal. However, if you spend some time and effort into understanding what might work for different people, then the possibilities truly are endless.
Consider who you are buying for, what they like, and what their interests are, and you're bound to find something for everyone.
If you'd like more advice on how to select corporate gifts, or you'd like to learn more about our extensive product ranges, why not get in touch with us today?