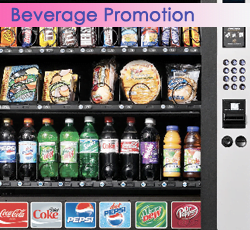 Personalised USB Sticks are becoming increasingly popular as a way of promoting a new, or equally, long-standing brand, being practical for both company and consumer, more unique styles also make great collectables. USB Makers has experience with many blue-chip clients including having done work for Peroni, Becks and Estrella. Having dealt with such clients has given our team insight and knowledge into the sort of needs and services that would be required of a project specializing in this area. The Beverage Styles are unique and contemporary, catering to a very select market niche.
Capacity sizes range from 64Mb to 64Gb, meaning whatever the end purpose is for your USB, there is a capacity size conservative enough or liberal as your project requires.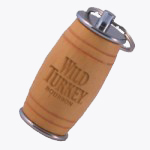 The Barrel
Perfect for beer or cider promotion, the Barrel is part of the Wood Series from USB Makers. The Barrel can be printed in 1-2 colours or alternatively, can be engraved for a more 'classic' feel.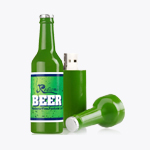 The Bottle
The Bottle, as its name suggests, is a plastic bottle in the style of a wine or beer bottle, perfect as a promotional gift if your company deals in bottled beer or winemaking, or even if you own a wine bar or club. The Bottle has even been requested as a promotional for a wedding, being in the style of a champagne bottle.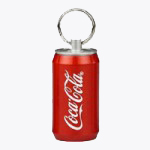 The Drinks Can
The Can USB replicates the style of soft drinks or beer cans, made from a cool metal outer body, the Drinks Can is perfect for promoting a soft drink. The drink cans are available in either plastic or aluminium, the latter allowing to give you to customize your project based on the style of the product.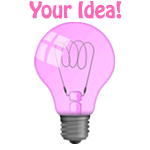 The Custom Option
If the above styles do not suit your needs, or your product has a unique shape, it may be worth considering USB Makers' Custom PVC option, in which a photograph of your product can be transformed into a custom PVC rubber shell for your USB.
The style of the USBs offered by USB Makers can clearly replicate such beverages to give the perfect outer shell, however, the reason for choosing a USB Memory Stick as your promotional product isn't simply a matter of the outer shell, but what is on the inside as well. USB Makers offers 500Mb of pre-uploaded data free of charge, what this means is that you can provide your data to us, to be uploaded at the source, meaning your USBs will arrive with you already uploaded with your data, saving you the time of uploading each USB individually.
Your data can also be locked free of charge, meaning the drive is partitioned, with one side with your data cannot be removed, whilst another has free space to be used freely by the recipient, ensuring however much your USB is used, your original data is always there, serving as a reminder of your product. There is also no limit to the data file types that you can upload, with many customers choosing to add promotional catalogues, video adverts and information of your products to offer the ultimate promotion come gift for your clientele.