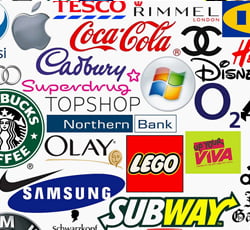 As the world of business becomes more consumer-centric; we all want to know how our branding can communicate the fact that we have adopted this new business strategy.
However, when you look at some of the world's' best' brands, it becomes clear that they are not necessarily the brands that are achieving the biggest sales or perhaps own the biggest market share, as you would've expected. They are the brands that are deemed the most trustworthy; the brands that have built relationships with their audience by creating campaigns that are able to prompt an instinctual response.
By becoming customer-centric, businesses are placing an emphasis on building powerful emotional connections with their audience; resulting in a stronger brand affinity and stronger business growth.
Read on to learn more about real-life examples of these trusted brands…
Amazon
Want to buy….anything? Amazon has it. Boasting excellent product accessibility, impressive website functionality, and impeccable customer experience….what's not to trust about Amazon? Not only can you find products, but you are presented with a number of options for the product. All this coupled with low prices and free shipping on orders over a minimum total, the experience is super-efficient with regards to both time and money.
Far from the service being cold and impersonal, Amazon also makes recommendations based on items the user has viewed or bought previously. With the option of creating profiles, wish lists, and leaving personal reviews, it becomes easy to forge a personal bond with Amazon.
Apple
Apple doesn't have customers – they have fans. Loyal fans that wait breathlessly for their next technological release. These fans trust the brand so implicitly that they are willing to part with their hard-earned cash for devices that haven't been reviewed in the public domain, in fact – many will make a payment for a device that hasn't yet been released. Even further to this, they relish the experience of paying for the item.
Why? Apple communicates that they are about 'people'. They are the expression and creativity of the individual, and this message has been consistent from the word go. Does anyone remember the old iPod TV campaigns with silhouette figures dancing – expression. Apple doesn't sell to you – they showcase. Their staff are their biggest brand advocates, and they too – do not sell to you, they show you the products, they show you what the products can do, and they do all this with pure passion.
They are also extremely efficient. Their retail stores, like their products, are designed with functionality in mind, large open spaces with products to be used. The staff even have handheld scanners to that customers don't need to wait in a queue to be served. This is one example of how Apple implement unrivaled customer service; another is their consumer-centric return or exchange policy. There have been instances where devices have been exchanged because a customer accidentally water damaged an iPod that was a Christmas gift, or given a new iPhone to a woman whose husband dropped it and smashed it, at a reduced price.
This shows the human element to the brand, they understand the value of the items to their customers and empathise with them if they find themselves in a difficult situation. It is this level of empathy and engagement that sees them turn their audience into loyal, loving fans.

Coca-Cola
Coca-Cola essentially sells happiness; they strive to delight their audience, and their message of 'Life tastes good' aims to promote happiness and positivity. Their branding is instantly recognisable, bold, and consistent – they have remained loyal to their heritage and this has created an extremely strong corporate identity. Coca-Cola has a deep respect for the brand's legacy, remembering why they started and where they came from – which in turn gains them respect from consumers.
Despite this age in which a huge focus on being placed on health, Coca-Cola is still popular and its profits have risen in the last five years. Their original offerings of Coca-Cola and Diet Coke are as popular as ever, and they have even kept loyal fans who have opted for a healthier lifestyle happy with Coke Life.
Ford
In an era when one thing we can count on is to change; Ford has established itself as a beacon of reliability, thanks to its consistent branding. With an iconic logo, a strong heritage, it's clear to say that Ford's brand identity has stood the test of time. The consistency that they deliver along with quality products and strong client engagement has seen them become one of the world's most reliable and dependable brands. They have also gained a large following because of their behavior and care with regard to employees; they have also refused to accept 'bail out' money from the American government – showing exceptional levels of integrity.
The five key values that your brand should strive to be acknowledged and recognised for should mimic the following;
• The consistency of products or service
• Ability/Performance
• Concern for employees, customers, and community
• Sincerity
• Connection with customers and audience
As these are the aspects that are deemed important when it comes to consumer perception and the trust that an audience is willing to place in your business. The businesses that we have taken a look at all focus on the comprehensive customer experience and the long-term impact the experience will have in creating loyal brand advocates.