Part of our new eco-friendly series of USB drives, the wooden cross is simple but effective in design. This memory stick can be printed in 1-4 spot (solid) colours on its smooth-touch printing area or, for a more distinguished effect, the Wooden Cross it is available to be laser engraved with your chosen logo. Being made from wood the style is ideal if your company want to spread an environmentally friendly message. The wooden cross has the same minimum order quantity as most of our USB styles, starting at 50 units. We offer a 500Mb data upload free of charge, in a range of capacities we offer starting at a small 128Mb which increase up to a huge 64Gb.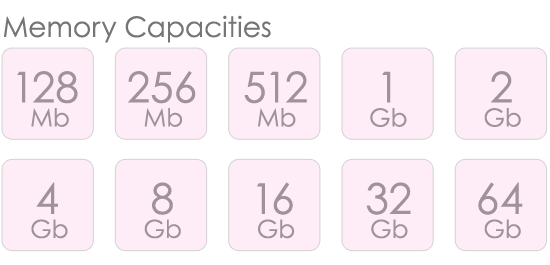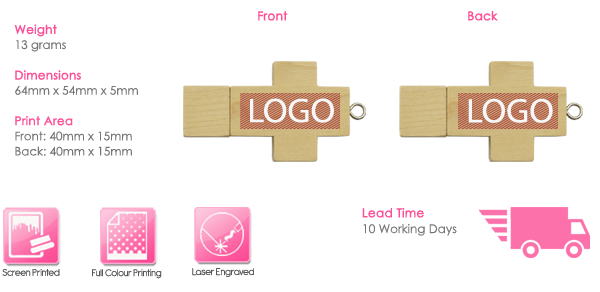 Minimum Order Quantity: 50
---
Colours: Light or Dark Wood
---
Branding: Screen Printed, Full Colour or Laser Engraved
---
Memory Size: 128Mb, 256Mb, 512Mb, 1Gb, 2Gb, 4Gb, 8Gb, 16Gb, 32Gb and 64Gb
---
Dimensions L x H x W : 64mm x 54mm x 5mm
---
Print Area L x H : 40mm x 15mm
---
Hi-Speed USB 2.0 Certified (USB 3.0 available upon request)
---
No external power required, plug & play
---
Lifetime Warranty
---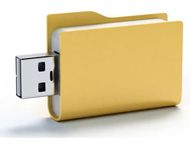 If you require Branded USB stick Transfer then we are here to help. Pre-loaded data is the perfect way to re-enforce your campaign with many customers choosing to include promotional materials such as company details, catalogues or new product information on their Promotional USB Memory Stick to maximise the information provided for their brand. To save you time in uploading the data manually, we can upload the data at source at our factory to ensure you get your Branded USB Memory Transfer on time included with your USB Flash Drives. Moreover, 500Mb of data is included as standard with all styles. If 500Mb is not enough, for a small fee, this upload limit can be increased.