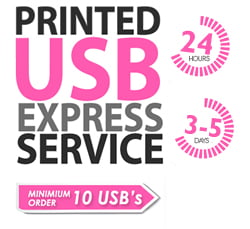 Are you in a rush for promotional USB Flash Drives or Powerbanks? Do you have a tight deadline that you desperately need to meet? Stop! Don't look any further because we are here to help.
We offer both 3-5 working day lead times and even 24-hour services for that last-minute rush*, guaranteed delivery for the date that you need them for!
With a wide range of products that suit all budgets and company needs, we stock 12 varieties of drives and 13 box styles on our USB Express Service, perfect for when you just can't decide. With a minimum order of just 10 units, these are ideal for any occasion. Whether you are catering to a small group of clients or starting out your business, there is no stress with having to purchase more than you need. However, it is not only small orders that we can produce on this service, we can produce up to 3,000 units in just 48 hours!
With our state-of-the-art Digital Printing and Laser Engraving, you will never have to worry about your logo/artwork fading. We offer both Full colour print and Laser Engraving (wood only)!

There is no limit on branding your products, you will not need to have the same logo on both the USB and Packaging! Widely popular with Photographers, this allows you to print your client's name (especially couples for wedding photographers) on the Box and then your logo on the Branded USB drive. Creating the perfect moment for the lucky couple to fall in love with their personalised product and set you high above your competitors.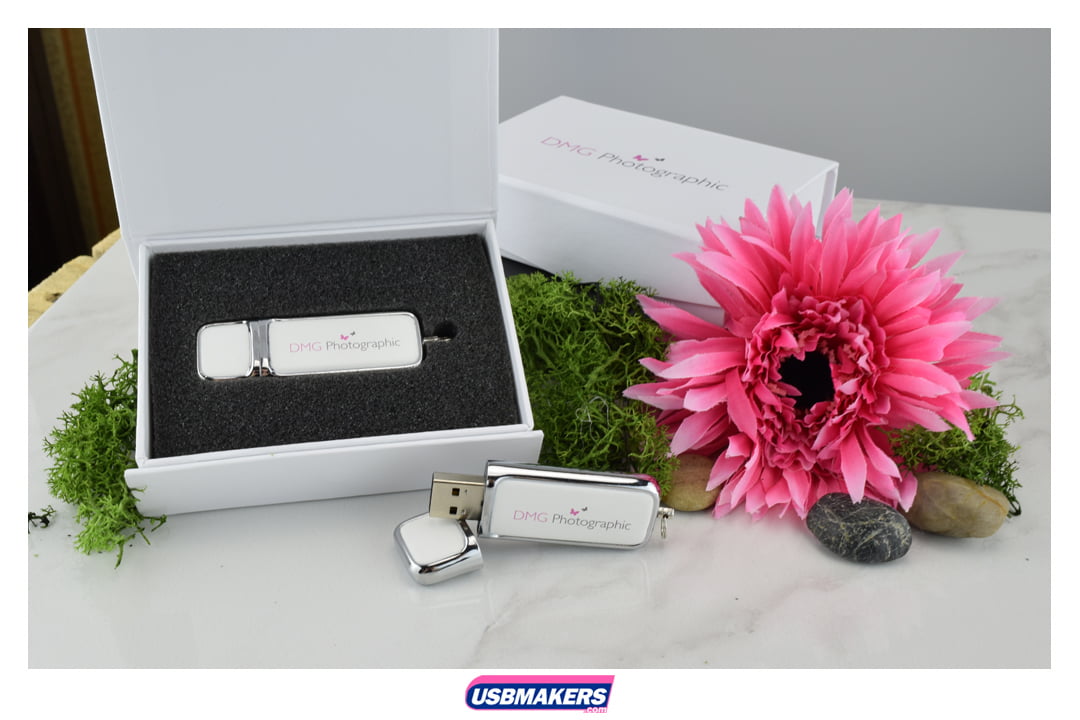 Both options for USB 2.0 and USB 3.0 are also available on this service. USB 3.0 drives mean that if you are loading a large number of photos and/or videos, they will upload up approx 10 times faster than USB 2.0.
USB Drives and USB Packaging are not the only products available. Some of our most popular Branded Power Banks styles are also available on our express service, broadening your promotional opportunities. With 4 different styles available (and a minimum of just 10 units!) Power banks are perfect for when you want something a 'little different but at an affordable price!
So, if you have hit that last-minute rush, please feel free to get in touch with us. You can count on us to deliver on time… every time.
*Based on artwork approval and order placement prior to 1 pm – Next Day Delivery Via DHL – UK Only.

For International Express Orders delivery times would be dependent on the DHL Air transit times to your country – 1 – 3 days.