We offer a wide variety of Personalised USB Gift Boxes to choose from, with over 15 fully customisable styles, we will never let you down with your packaging needs!
There is no limit on branding your chosen products. You will not need to commit to having the same logo on both USB and Box! This allows you for express your company freely! Widely popular with photographers, this allows you to print the lucky Bride and Groom's name on the box and then have the USB personalised with your logo! This will create the perfect moment for the lucky couple to fall in love with their personalised product and set you high above you competitors.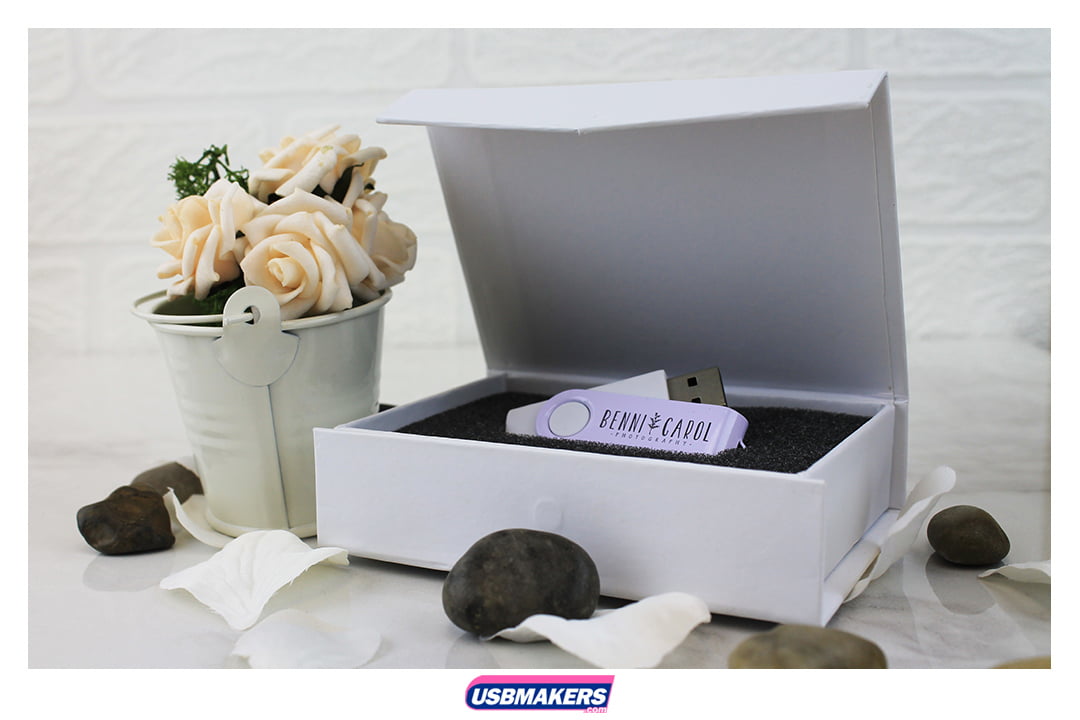 We have a choice of USB presentation packaging to suit all budgets, and if required some can be customised by changing the internal material that holds the USB drive, i.e. by inserting wood wool into wooden boxes – a favourite with our photographer clients. Not only do our boxes hold you branded USB Drives, but also printed images of various sizes. Our most popular Photo Print boxes are our Wooden photo Print boxes. Having a variety of branding options such as; Spot Colour, Full Colour or Laser Engraving, means that you don't have the "choice made for you"…you are fully in control!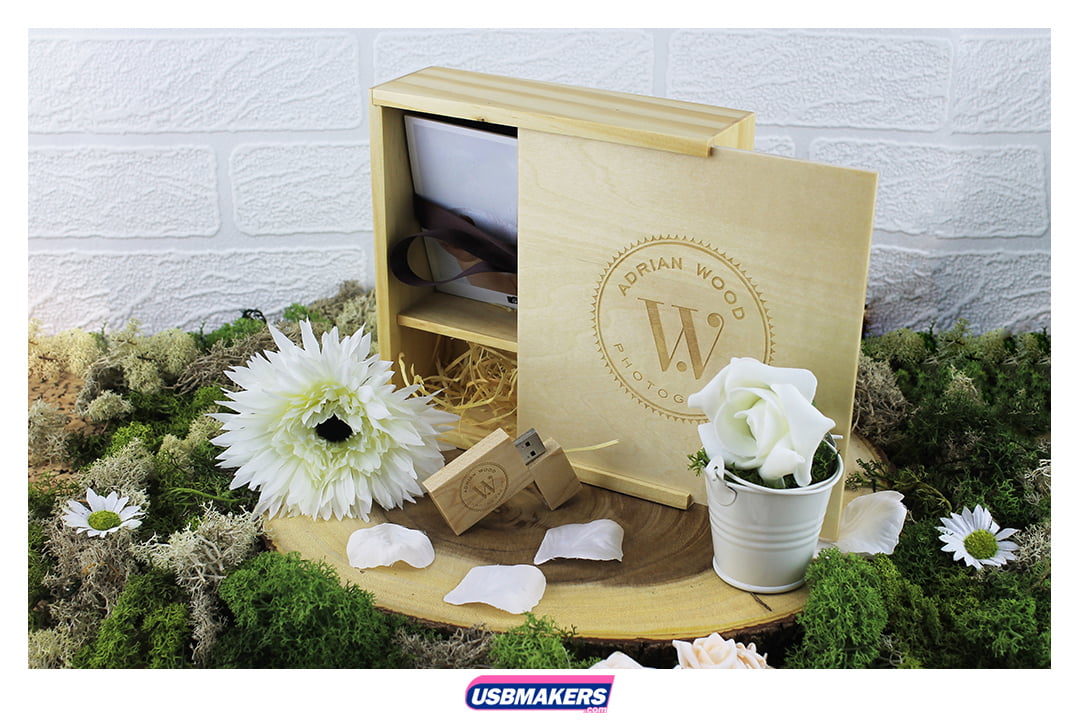 We also have a minimum order of just 10 units1 This means that there is never that worry of having to order more than you need. Also available in our Express Service, if you have left it to the last minute, or just couldn't make your mind up, we will always have your back at getting your order with you safely in your hands when you needed them.
We believe that presentation is more than just a cardboard box, metal tin or plastic pack. Packaging needs to make an impression on your customers with quality, design and feel. It's all about first impressions. So with your perfect personalised promotional product, what better first impression?