The sensational Gold Bullion USB Drive is an extremely exclusive style with regards to its colour and function. The Gold Bullion USB Drive is one of our most expensive USB styles whilst establishing its reputation to be one of the highest quality USB Drives in our product portfolio. The minimum order quantity is just fifty units for this attractive USB style, and we offer both options to either screen print or to laser engrave onto your USB Drive order. The memory sizes that are available range from 128Mb up to 64Gb and we offer free data upload up to 500Mb to all companies. Additionally, please let us know if you would like your data files to be locked or left unlocked on your Gold Bullion USB Drive order.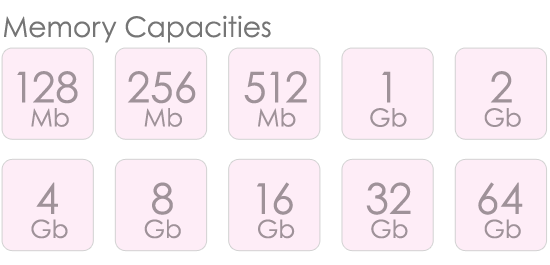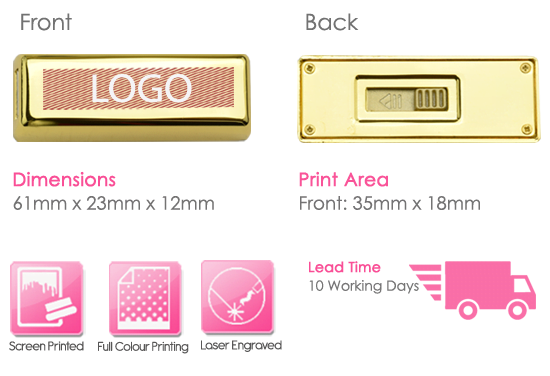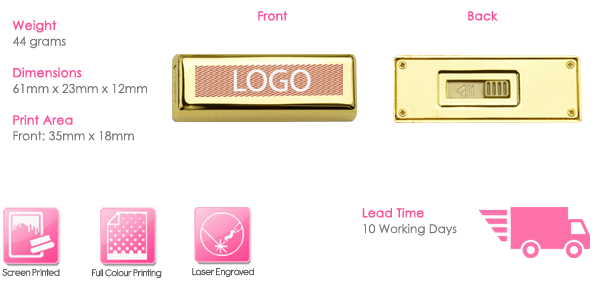 Minimum Order Quantity: 50
---
Colour: Gold
---
Branding: Screen Printed or Laser Engraved
---
Memory Size: 128Mb, 256Mb, 512Mb, 1Gb, 2Gb, 4Gb, 8Gb, 16Gb, 32Gb and 64Gb
---
Dimensions L x H x W : 61mm x 23mm x 12mm
---
Print Area L x H : 35mm x 18mm
---
Hi-Speed USB 2.0 Certified (USB 3.0 available upon request)
---
No external power required, plug & play
---
Lifetime Warranty
---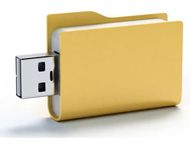 USB data pre-loading allows you to brand your drives not only externally with your logo, but also internally with your files. Take advantage of our hassle-free service and have your data loaded on to your USB drives at the source, rather than having to load them manually. We offer up to 500mb free as standard with all of our USB styles, if your data is larger than that then there is a small fee. This time-saving and environmentally friendly service is a convenient way to share your latest brochure, pricelist or presentation with your clients. Simply send over your files to us and we'll do the rest!