Without doubt, the Crystal USB Drive is the most unique, innovative and unusual USB drive in the market today. A metal and crystal combination, manufactured from laser cut clear acrylic and diamond polished to perfection. We laser etch your 2D/3D logo inside, and therefore the outside is perfectly smooth. The high-intensity blue coloured LED light, illuminates the design for an even greater effect when connected to a computer. This eye-catching design is certainly a show-stopper, and perfect for your clients to show off your brand logo. With a minimum order of just 10 units, the Crystal USB Drive is an excellent choice to add a premium touch to your company advertising. Available memory sizes are from 128Mb to a huge 64Gb, we always offer up to 500Mb of data upload free of charge and this particular flash drive is available on our 24-hour express service with our standard 10 working day lead time.
Please note that orders under 50 pieces can only be surface engraved. Orders over 50 pieces can be internally engraved.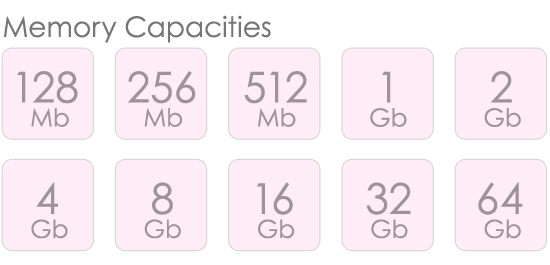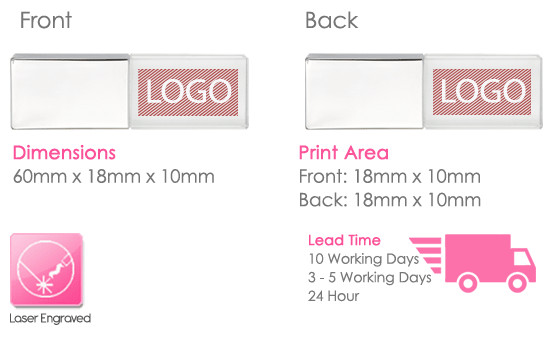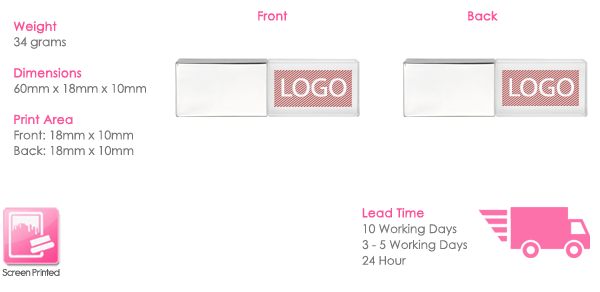 Minimum Order Quantity: 10
---
Lid Colours: Silver, White, Black, Rose Gold and Teal
---
Branding: Laser Engraved
---
Memory Size: 128Mb, 256Mb, 512Mb, 1Gb, 2Gb, 4Gb, 8Gb, 16Gb, 32Gb or 64Gb
---
Dimensions L x H x W : 60mm x 18mm x 10mm
---
Print Area L x H : 18mm x 10mm
---
Hi-Speed USB 2.0 Certified (USB 3.0 available upon request)
---
No external power required, plug & play
---
Lifetime Warranty
---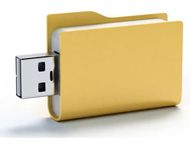 If you require Branded USB stick Transfer then we are here to help. Pre-loaded data is the perfect way to re-enforce your campaign with many customers choosing to include promotional materials such as company details, catalogues or new product information on their Promotional USB Memory Stick to maximise the information provided for their brand. To save you time in uploading the data manually, we can upload the data at source at our factory to ensure you get your Branded USB Memory Transfer on time included with your USB Flash Drives. Moreover, 500Mb of data is included as standard with all styles. If 500Mb is not enough, for a small fee, this upload limit can be increased.