The Credit Card USB Drive is one of our most unique designs which allows customers to print in full colour onto one or both sides! This means that companies with more complex logos which may contain shading or drop down shadows will be able to have their company logo printed exactly as it is, without having to reduce it down to spot colours which is the case for many of our other USB styles. The Credit Card USB Drive is a much more contemporary design, making it a perfect fit for all users' purses and wallets. The Credit Card Flash Drive is easily transportable and is a genius idea when requiring the perfect promotional give away to have at your corporate meetings and events. Furthermore, the Credit Card USB Drive is just the same as the majority of our other styles and is available from a small 128Mb up to a gigantic 64Gb. We can also upload data free up to 500Mb, whilst offering all companies the option to lock, unlock or to volume label the drives.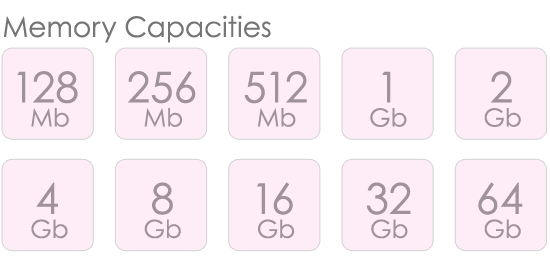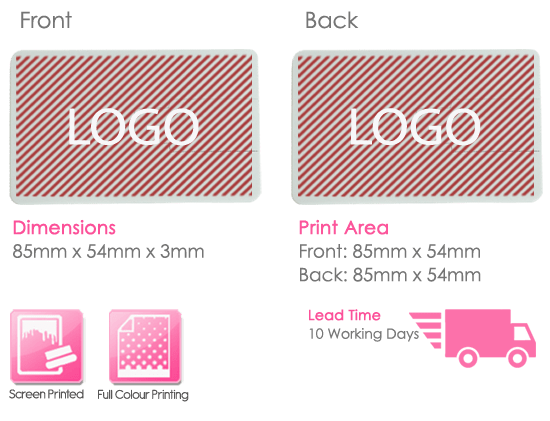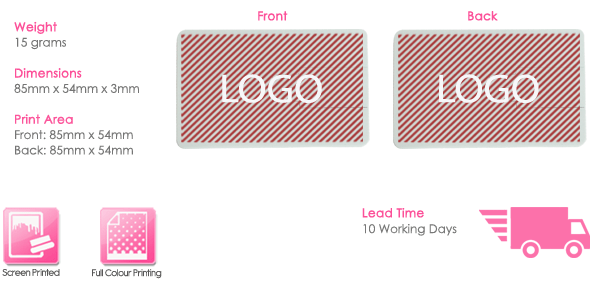 Minimum Order Quantity: 50
---
Branding: Screen Printed or Full Colour
---
Memory Size: 128Mb, 256Mb, 512Mb, 1Gb, 2Gb, 4Gb, 8Gb, 16Gb, 32Gb and 64Gb
---
Dimensions L x H x W : 85mm x 54mm x 3mm
---
Print Area L x H : 85mm x 54mm
---
Hi-Speed USB 2.0 Certified (USB 3.0 available upon request)
---
No external power required, plug & play
---
Lifetime Warranty
---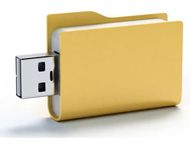 If you require Branded USB stick Transfer then we are here to help. Pre-loaded data is the perfect way to re-enforce your campaign with many customers choosing to include promotional materials such as company details, catalogues or new product information on their Promotional USB Memory Stick to maximise the information provided for their brand. To save you time in uploading the data manually, we can upload the data at source at our factory to ensure you get your Branded USB Memory Transfer on time included with your USB Flash Drives. Moreover, 500Mb of data is included as standard with all styles. If 500Mb is not enough, for a small fee, this upload limit can be increased.