The Button Type 2 USB Drive is the second style born within the Button family. This second design is an updated version of style one and the button is purposely situated to connect the lid and body of the USB Drive together. The Button Type 2 USB Drive contains a petite eyelet at the end of the drive giving customers the opportunity to attach a USB accessory of their choice. The Button Type 2 USB Drive can have up to four spot (solid) Pantone colours printed onto one or both sides of the drive, which could be your company's established logo on one side and/or chosen contact information/text on the other. The Button Type 2 USB Drive is available in the following standard shell colours; red, black, green and blue. Pantone matching is also a specialised option which can be achieved for a small additional charge. The Button Type 2 USB Drive is available from 128Mb, ranging up to a substantial 64Gb, and is one of our most competitive styles in both popularity and price.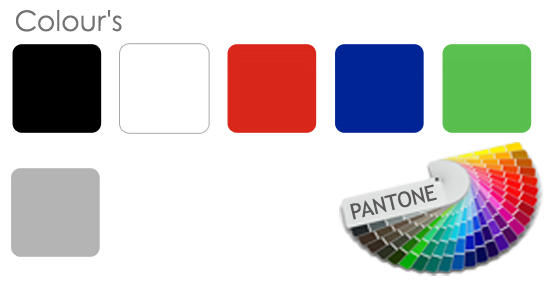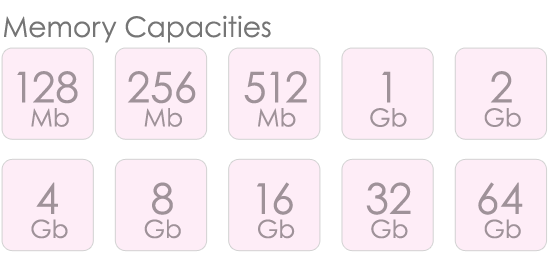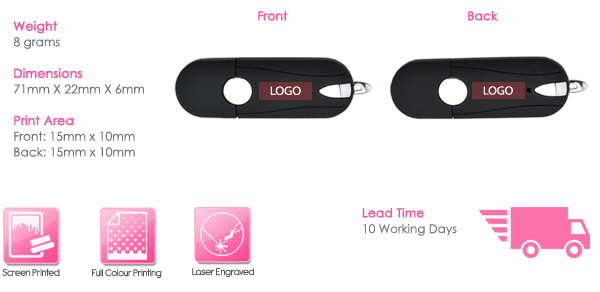 Minimum Order Quantity: 50
---
Colours: Black, White, Red, Blue or Pantone Matched
---
Memory Size: 128Mb, 256Mb, 512Mb, 1Gb, 2Gb, 4Gb, 8Gb, 16Gb, 32Gb and 64Gb
---
Branding: Screen Printed
---
Dimensions L x H x W: 71mm x 22mm x 6mm
---
Print Area L x H : 15mm x 10mm
---
Hi-Speed USB 2.0 Certified (USB 3.0 available upon request)
---
LED indicates power & read/write
---
No external power required, plug & play
---
Lifetime Warranty
---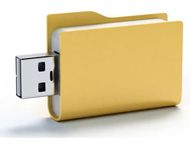 USB data pre-loading allows you to brand your drives not only externally with your logo, but also internally with your files. Take advantage of our hassle-free service and have your data loaded on to your USB drives at the source, rather than having to load them manually. We offer up to 500mb free as standard with all of our USB styles, if your data is larger than that then there is a small fee. This time-saving and environmentally friendly service is a convenient way to share your latest brochure, pricelist or presentation with your clients. Simply send over your files to us and we'll do the rest!
| | | | | |
| --- | --- | --- | --- | --- |
| | | | |   |
| Keyring Chain | Keyring Clip | Keyring Cord | Small Lanyard |   |