The Wooden Block style is fast becoming one of our best selling styles of the within the wooden style range. The cap of the USB drive is held securely by small magnets. We offer free data upload to all of our clients of 500Mb per USB stick, with the choice to have your data locked or unlocked. Starting at 128Mb and increasing up to a high capacity of 64Gb this USB style is a smart and professional, being available with screen printing in up to 4 spot (solid) colours, we can also engrave your logo directly into the wood, leaving a smooth finish.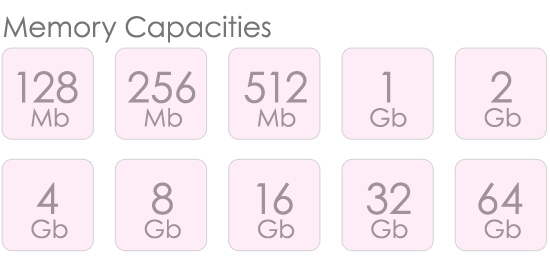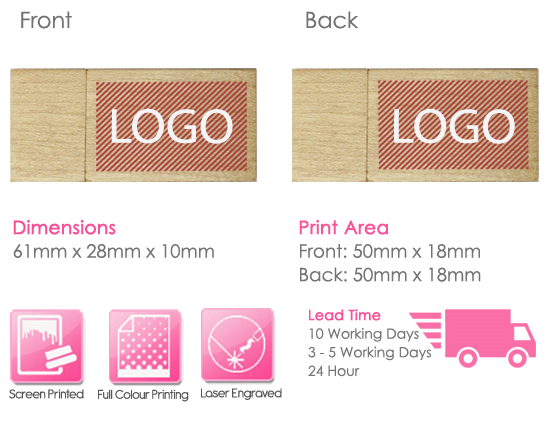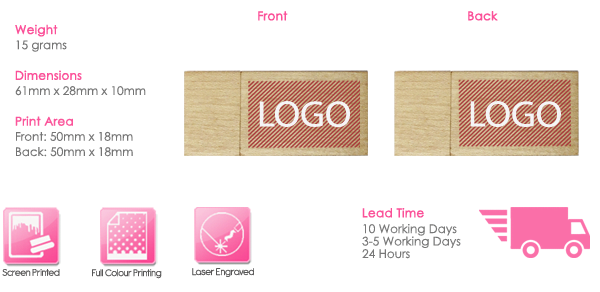 Minimum Order Quantity: 10
---
Colours: Light or Dark Wood
---
Branding: Screen Printed, Full Colour or Laser Engraved
---
Memory Size: 128Mb, 256Mb, 512Mb, 1Gb, 2Gb, 4Gb, 8Gb, 16Gb, 32Gb and 64Gb
---
Dimensions L x H x W : 61mm x 28mm x 10mm
---
Print Area L x H : 50mm x 18mm
---
Hi-Speed USB 2.0 Certified (USB 3.0 available upon request)
---
No external power required, plug & play
---
Lifetime Warranty
---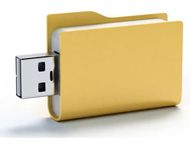 If you require Branded USB stick Transfer then we are here to help. Pre-loaded data is the perfect way to re-enforce your campaign with many customers choosing to include promotional materials such as company details, catalogues or new product information on their Promotional USB Memory Stick to maximise the information provided for their brand. To save you time in uploading the data manually, we can upload the data at source at our factory to ensure you get your Branded USB Memory Transfer on time included with your USB Flash Drives. Moreover, 500Mb of data is included as standard with all styles. If 500Mb is not enough, for a small fee, this upload limit can be increased.