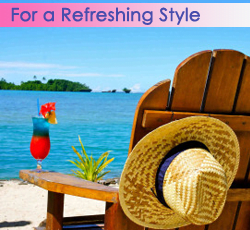 Choosing the right USB for your project can be tough, especially when there's so much choice, however, if you're after a refreshing USB with a distinctly natural feel, then it may be that Wood USB Flash Drives are the right choice for your project. The Wooden Series offers a variety of styles which all offer a refreshing but timeless feel. The style is certainly unique and sure to make an impression on whoever receives them. An increasingly popular style, Wood USB Flash Drives is particularly popular with musicians, charities, and companies who want to evoke a sense of 'timelessness' in their USB Projects. Constructed from recycled wood, the Wood USB Series is undoubtedly unique in its presentation, being both sturdy to the touch and delicate to the sight.
USB Makers stocks six varieties of Wood USB Flash Drives, If you would like a classic wooden style, the Wooden Stick and Wooden Pebble are perfect, or for some added functionality, the Wooden Twister is perfect, being reminiscent of its ever-popular sibling Twister styles. Other styles include a Wooden Cross Style and Oak Barrel style, which are shaped like a cross and barrel, the latter of which is perfect for those with beverage promotion. All styles are available, the most commonly requested being the classic light wood colour, whilst some are available with darker wood or cherry wood colour also available in some styles for projects that would better suit a darker colour.
All Wood USB Flash Drives come with a 1-2 colour spot print as a standard for both sides of the drive, for a small fee, additional colours or full-colour print is also available, however, so is engraving, a particularly popular option with this style series, complementing the organic feel of the piece perfectly. Capacity sizes begin at sizes as low as 64Mb and go all the way up to 64Gb.
Most USB Styles offered by USB Makers also include 500Mb of pre-loaded data, meaning if you transfer your data to us, we can upload your data at source, meaning your drives arrive with you pre-loaded with all the data you need. Additionally, several services are available such as volume labelling and data locking, enabling you to customize your USB from the inside as well as out.
We also offer a range of packaging accessories; most popularly the magnetic presentation box has a delicate artistic feel about it. Keyring chains are also popular for a little juxtaposition between the classic wooden USB and the cold metal of the keying chain. The Wooden Styles are sturdy but light, making them an ideal material for a portable device. The Wood USB Series are truly unique pieces of tech, mixing old with new for a truly individual finish that will exuberate a sense of class, complementing your logo.
The Wood Series is becoming an increasingly trending style amongst the USBs offered by USB Makers, being organic, classic and most of all highly aesthetically pleasing, they are the perfect item to present customers with. It almost comes as no surprise why the Wood USB Series is becoming one of the top-selling Series USB Makers have to offer.