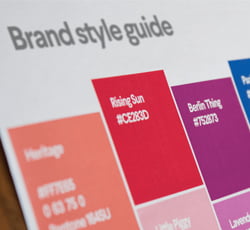 By the time you have built a business, the chances are you have spent a lot of time considering your audience. You then would've spent time with professional developers, designers and perhaps even content writers to ensure that your brand message and visuals are aligned with your audience and that, as a result, your brand is engaging and impactful.
While this is all good, helpful stuff, if you fail to create a brand guidelines document, you may find that the overall brand becomes inconsistent and the message gets diluted over time. This will damage your business as inconsistency will confuse your customers, causing them to disengage with the brand.
Brand guidelines are essential, a set of rules and tools that outline how each element of the brand should be used. These guidelines can then be used by employees or freelance professionals when any element of your brand is being communicated, for instance, in advertising or marketing efforts and materials.
A brand guidelines document is usually created once you have established your brand logo, voice, and colour palette; since no two brands are the same, there is no hard and fast rule about what must be included – that comes down to your decision as a business owner.
Commonly they include;
An Overview
An overview of the brand history, including core values, a mission statement, brand vision and perhaps a letter from the director, founder or CEO.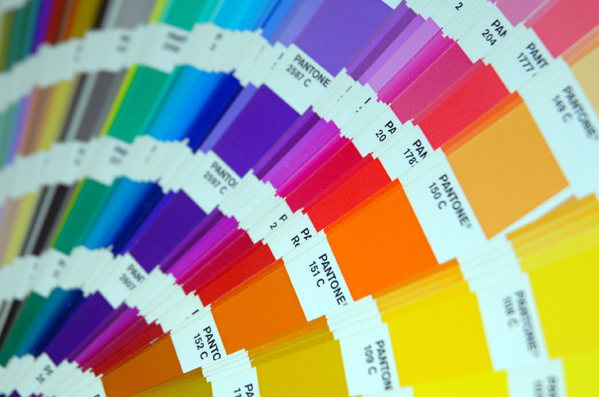 Colour Palette
Your colour palette should be carefully selected in order for your brand to be aligned with your audience and the way that you want it to be perceived (just think if Johnson's baby range opted for very dark variations instead of a pastel range).
In order for your colours to be replicated, you will need to provide all of the codes, and this includes Pantone names and numbers, CMYK, RGB and HEX codes for digital, print and screen avenues.
Logo Usage
Anyone who reads your brand guidelines up to this point will be aware of the colours that must be used, but you need to ensure that they know how to use it in different environments.
The section that details your logo will prevent mistakes from occurring such as stretching, altering or condensing. Be sure to include all the versions and colour variations of the logo and detail the minimum size and dimensions that it can appear in and if you require a specific amount of space around each image – include that too.
You will need to consider how your logo will be used across stationary, brochures, signage, website and social media.
Typography
The font is also an incredibly important aspect of your brand identity and you will need to decide on which typeface family you will be using, and if you will be using more than one font within the family. Most brands tend to use one font for the logo and another for web copy/taglines so that they both stand out.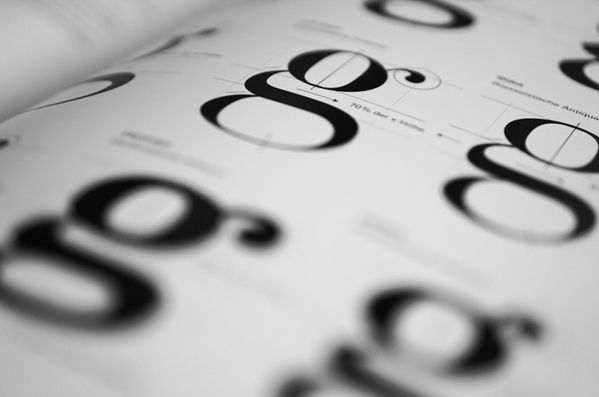 The brand guidelines should include details of why you chose that typeface, what each font is for (headlines, body text, captions) and how you would like it aligned and spaced.
Images
The images that are used on your website and in your marketing materials reflect your brand image. To give good direction to your brand guidelines its best practice to include examples of images that you feel reflect your brand values and message. Creating a mood board of images that you feel expresses the feelings and emotions you also want people to associate with your brand.
Brand Voice
Developing a stylised brand voice or writing style will have a strong impact on your ability to engage with your audience and the way that they feel about your business.
Provide examples of words associated with your business and industry that you would and wouldn't like to be used, as well as a number of adjectives that you feel describe your brand personality.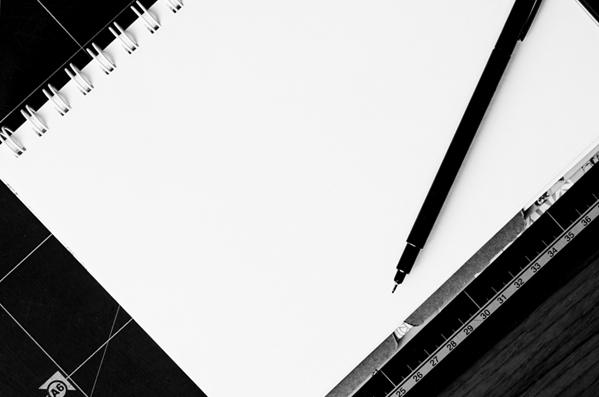 Once you have all of the content for your guidelines, you need to decide the form that this will take, for instance, is it going to be a digital PDF, a printed document or be available online?
Remember, your brand guidelines are not a static document. You should be reviewing the success of your branding elements and adjusting them periodically, providing examples along the way that can be easily used for direction. Keep the document in one central place where it can be accessed (but not altered!) by your team – now you are ready to start!