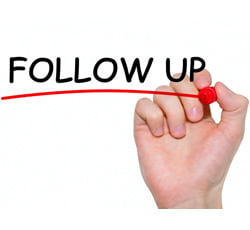 Many businesses are guilty of spending all of their time, efforts, and resources on their tradeshow presence; designing leaflets, thinking of offers, scoping out attendees that are aligned with their target audience – but how much effort goes into following up leads after the event?
Research has revealed that many leads generated from trade shows and business exhibitions never receive a follow-up afterward. Further to this, there are statistics that show that 70% of those who exhibit never have a solid strategy in place to follow up.
In an age where automation is becoming the norm, we are forgetting about the human touch in these instances. Sending out an automated, impersonalised email doesn't particularly inspire leads to do business with you. Below, we have put together tips that will enable you to implement an effective follow-up campaign.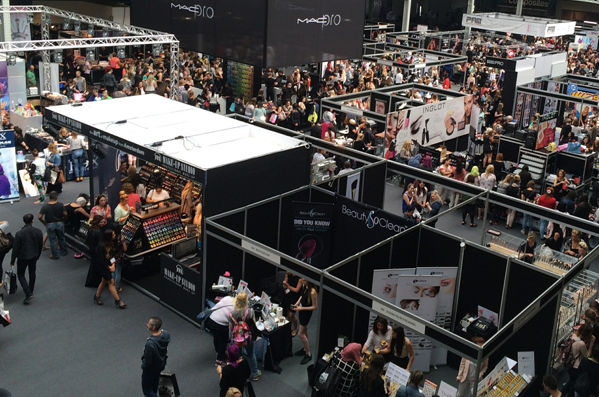 Decide what is 'High Priority'
First things first, leads should be graded at the event with 'hot leads' prioritised. Ideally, you should have separate plans for people that were hot leads and those that need a 'drip feed' campaign. Ideally, you should be in contact with them once every ninety days in order for them to remember you. Have a spreadsheet ready at your booth so that you can tap in people's names and companies and any notes about your conversation, such as details that were mentioned for you to reference at a later date, or even information that provides a good background knowledge. 72% of consumers report that they are frustrated with generic marketing that isn't personalised, the approach should reflect the stage that the customer is at in the buying journey.
Divide leads between the team
Your team is likely to love you for it – especially if you run a commission structure. Giving them warm leads is going to motivate and inspire them to become more productive, and ultimately, profitable. Secondly, putting a face to a business makes it all the more personable, and people are able to build better relationships, which is great for business! Just make sure they have been primed on Point four.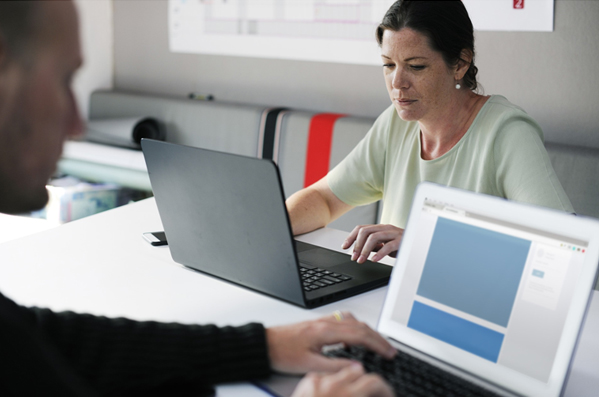 Be Prompt
Your follow-up campaign should be primed and ready to be implemented before you even visit the show, so that once the leads have been entered into your software, you can initiate prompt and professional contact the day after the event. Often, this approach will set you apart from the competition, who may take days or weeks to contact them.
Don't go for the hard sell
If there's a sure-fire way to turn leads off, it's going straight for the jugular. Yes, of course, you want them to do business with you, but they need to learn about you, in order to build trust in the brand. Rather than going with a hard sell tactic and risk damaging the relationship, why not create a piece of content such as an industry report, or a 'thought leadership' article about common issues people face in your industry.
By tracking the response rate, you can see who is engaging with your brand, and follow up further.
The content can also use specific, tangible call to action (CTAs) like 'request a demo' or 'download our white paper' – these perform far better than 'click here to find out more'. Your follow-up contact should drive action, not self-promote.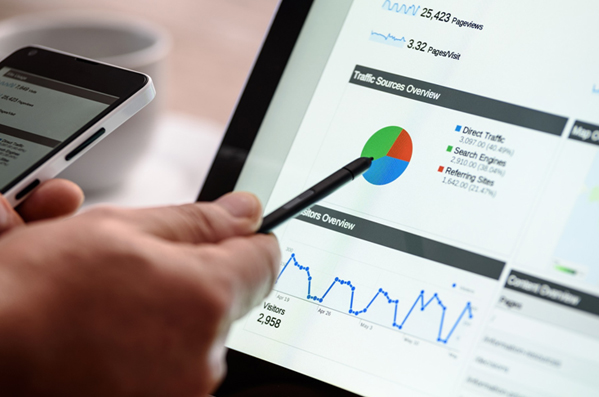 Analyse
It's important to analyse your performance at the trade show and the ROI it has provided. You could do this in a number of stages; immediately you can review the conversations that were had, how the team was engaging with people and if the message that was being delivered was consistent, or even if you had a social media strategy that was well aligned with the show and has since seen a growth in followers or engagement as a result. Of course, the long-term results will be based on the customers that were brought on board as a result of meeting at the show and the profits being made.
In order to be able to analyse your performance, you must have had a solid set of goals in place that you were striving to achieve. Whether this was just to increase your exposure, generate leads or even launch a new service or product, it would be bad business to undertake an event without a goal in mind. To increase your success, be sure to involve your marketing team in the entire process, by developing a custom start-to-finish strategy for each event, you enable your business to stand out and gain a competitive edge.