Packaging plays a crucial and prevalent role in modern life, with figures suggesting that an average consumer in the western world will handle more than 50 packaged products a day. It's no wonder then that billions of tons of packaging waste ends up in landfill sites all around the world, filling up our oceans and harming our environment.
It is now more critical than ever for businesses to awaken to the importance of sustainability in product packaging. And, they are – more and more companies are turning to environmentally friendly initiatives, looking for ways to incorporate materials that make less of an impact on our planet.
Not only is using sustainable packaging good for the environment, other benefits include building a better reputation among your community of customers. Strong evidence supports a general shift in consumer behavior and demand for sustainable packaging, with 70% of all consumers likely to be influenced by environmentally friendly packaging.
So, what is sustainable packaging?
Sustainable packaging is packaging that, over time, reduces its environmental footprint. This could be in its ingredients, by using 100% recycled or raw materials. Another way is by minimising the production process, supply chain, and carbon footprint. Lastly, it could be achieved through reusability – creating a circular economy around the packaging, therefore extending its life cycle and usability.
Sustainable Packaging Ideas
Wood
Wood is tough, light, and durable, as well as a good-looking form of packaging. However, one of the most compelling reasons to use wood is environmental, as, when it's grown sustainably, this natural material becomes a renewable resource. In addition, ensuring wood-based packaging is from a sustainable source is easy for businesses to claim, thanks to certification schemes to back them up. Its strength and durability also make it ideal to reuse for other purposes.
Bamboo
Its fast growth and strong fibrous properties make bamboo a great sustainable material. Bamboo is wholly natural and requires no toxins in its production and its strength and durability means it can be reused again and again.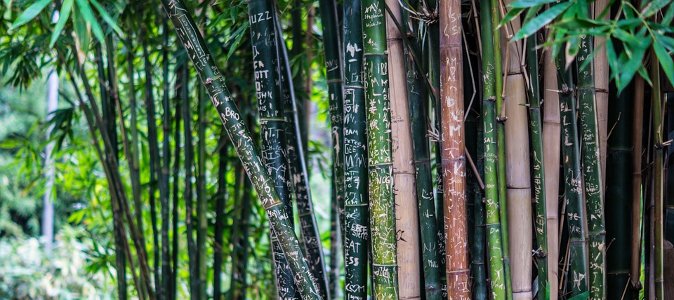 Corrugated Cardboard
Widely regarded as being amongst the most environmentally friendly and sustainable forms of packaging are corrugated cardboard and other types of paper-based material. It can be easily recycled by consumers and if it does end up in a landfill, it's biodegradable. The raw material is also carefully managed to reduce the impact on the environment, and it can be engineered to provide exceptional strength and performance, making it highly reusable.

Biodegradable Carrier Bags
These non-woven carrier bags are created from the use of flax fibers from industrial waste. On top of utilising waste products, these bags don't require expensive recycling processes. Instead, they are naturally biodegradable after a specified period of time.
Moving Forward
Whether we like it or not, packaging is a necessity and as consumers become more environmentally conscious, businesses are becoming more accountable for their packaging standards. With the idea of 'zero packaging' both unrealistic and impractical, the only logical way forward for businesses is to use sustainable packaging solutions.