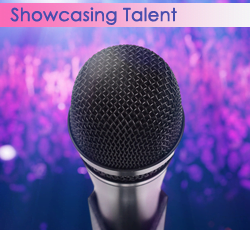 Showcasing your talents can open doors, potentially making that life change of turning a hobby into a career, or help to gain more clients and publicity if you are already well established. Promotion to showcase your talents is key, which is why Custom USB Flash Drives can help you in promoting your talents. Our past clients include many photographers, filmmakers, and musicians, industries where, as mentioned, require promotion through showcasing of your past works. Especially with all three having incorporated the use of multi-media platforms a lot in recent years, a media platform only makes sense as a promotional tool.
The Advantages
The power that comes with a Custom USB Flash Drive printed with your logo can be a powerful one. Promotional USBs are useful tools to have for one's personal use to easily transfer data from one computer to another with little to no fuss, by using USBs as your promotional item, you are giving your customers a generous gift that they can use all the time. But how does this help your promotional campaign? The answer is simple, by placing your brand on an item that is used regularly, you are ensuring that your brand gains maximised exposure. Seen by the recipient every time they use their drive. However, the limits of USBs are not just as promotional tools, particularly photography clients use branding as a way of presenting finished photography work to their customers, and thus ensure more brand exposure, reminding the customer of their services and ensuring the customer has a way of finding them should they need their services again. Logo printed boxes are also popular with said clients as a way to present finished work to customers, these boxes can also be branded for a small fee.
Options
USB Makers offers over 50 styles, most of which include a 1-2 spot colour print on both sides of your USB as standard, however for a small fee. Capacity sizes range from a small 64Mb to a large 64Gb. USB Makers also offers 500Mb of pre-uploaded data, however, much like the printing options, if you would like more data uploaded, for a small fee, this limit can be increased.
Data Upload
Data Upload is perhaps one of the best advantages of creating Custom USB Flash Drives, unlike other promotional materials such as mugs or t-shirts, they are not just customizable on the outside, but the inside can be customized to give a secondary layer. Platforms such as music and videos, websites etc. that would otherwise be inapplicable through other branded products. USBs are particularly popular with filmmakers, photographers, and musicians who want to showcase their talents to their potential clients. USB Makers also offers 500Mb of pre-loaded data, which is uploaded at the source, saving you time and money.