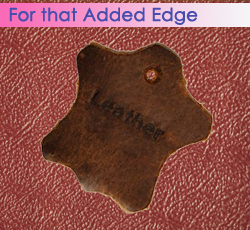 Leather USB Sticks are perfect for those in an environment were fashion or business is key. With its cool leather finish, the Leather USB Series makes for an excellent accessory for the modern, professional fashionista for that individual touch, or the modern professional to give that classic corporate feel to their USB project. The Leather USB Memory Stick Series consists of four styles to cater for all tastes.
The Leather series can be ordered in quantities as low as 50 units and are available in a classic black or brown colour, as well as a modern white and a fashionable red or blue. Memory sizes range from 128Mb to as high as 64Gb and include either 1-2 colour print or laser engraving as standard. We also offer 500Mb of data upload as standard.

The Snaffle
The snaffle's flat body and sturdy slim keyring loop make it pocket-friendly and perfect when teamed with one of our USB Accessories.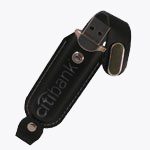 The Helios
The Helios' convenient magnetic pop button makes it easy to access and easy to put away. Its rounded body has a white sewn edge giving it a delicate feel.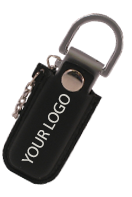 The Lexi
The Lexi's leather chain gives a more Punk rock feel as well as adding the functionality of being attached its leather sleeve.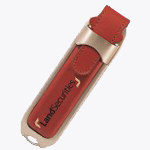 Napa
The Napa's metallic shell brings modernity to your Leather USB, using a belt-like slip on its lid and clip for a convenient but secure lid.
The range of possibility that USB Makers offers allows for ultimate customization of your Leather USB Memory Stick Series from concept to production. So If you want to give that high-class, fashionable edge to your brand then the Leather USB Memory Stick Series is for you.
Laser Engraving
To give that added touch of class to your project, you can also have your Leather USB laser engraved. Laser engraving the Leather Series complements the style greatly, giving it a 'true' branding, making your logo irremovable. Laser Engraving is offered by USB Makers as standard with your order in place of traditional printing.
Accessories
USB Makers offers a range of accessories to accentuate your product including presentation boxes that can also be custom printed to add a personal touch for whoever receives it. USB Makers also offers a range of keyrings and lanyards, meaning you can wear your USB rather than simply carrying it. Wear your USB with pride by opting to take advantage of our many additional keychain or lanyard accessories.