Well, now is the time to wow your friends with these impressive fidget spinner facts.
1. It was first patented in 1997
They may be the viral toy of choice for 2017, but the fidget spinner was actually patented 20 years ago in 1997 by Catherine Hettinger, a chemical engineer based in Orlando. In 2005 the patent expired, and Hettinger lost the rights to sell the product, meaning that brands have been able to sell fidget spinners independently since. This was due to the fact that the $400 renewed patent fee was not affordable at the time, however, if this had been paid, it's likely Hettinger would be worth millions. Patents for 'spinning toys are in excess of thousands – so, there's no one person sitting counting out their cash and profiting from this craze.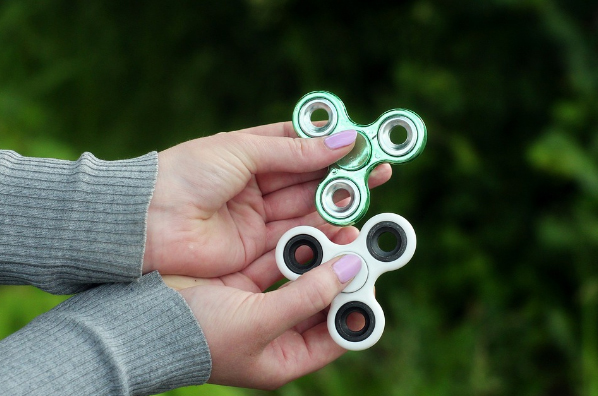 2. They were designed to stop rock throwing
The product was originally designed to stop young boys from throwing rocks at police officers, as told to Catherine Hettinger during a visit to Israel. She then went on to think about a device that could be used to provide these children with an alternative, calming toy.
3. Fidget spinners are not proven to help ADHD and autism
While designed as a calming product originally, when fidget spinners came back to the spotlight earlier this year many claimed that they were a toy to help those with ADHD and autism. However, experts have said that there is no scientific evidence that fidget spinners can help with such conditions as no research has been conducted or evaluated.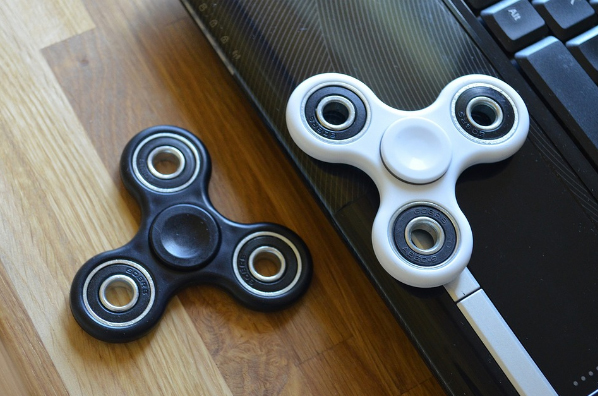 4. Fidget spinners are designed to reduce stress
Originally designed as a distraction tool, Hettinger believes that the fidget spinner is the tool to relieve us of modern-day stresses. In fact, when Hettinger had a meeting with toy-makers Hasbro, she used the fidget spinner to ease her meeting nerves.
5. Some schools have banned fidget spinners
Many schools across the UK have banned fidget spinners as they have proved too much of a distraction for children. Across the pond, CBS News reported that fidget spinners have been banned in 32% of the largest 200 schools in the United States.
6. They cost from 99p to £13,000
You can pay as little or as much as you would like for a fidget spinner. With pound shops selling the popular toy to the likes of a Russian jeweler named Caviar selling a fidget spinner coated in 100g of gold, you can pay up to £13,000 to have the much-loved spinner.
7. Speaking of Russia
The Russian State's consumer watchdog claimed that fidget spinners could be addictive after state TV said that the toys could make people more susceptible to political opposition messages. A show on Rossiya 24 said that fidget spinners were a 'form of hypnosis' and an 'instrument for zombifying' – yes, really.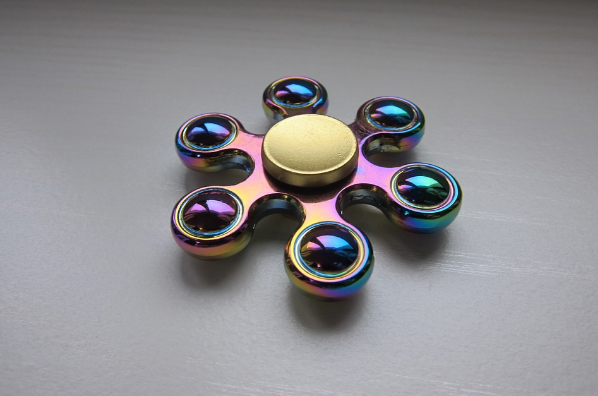 8. Kim Kardashian sells a fidget spinner
Those Kardashians know a trend when they see one, so it was only a matter of time before Kim Kardashian jumped on the fidget spinner bandwagon and brought out her very own version – styled in a dollar sign. The lack of patent means that fidget spinners can be created in all kinds of shapes – including a dollar sign. In fact, variations also include a bat, stars and even an octopus. It also means that they can be custom-made and branded with logos, and are available in an array of colours and designs.
9. A band released their album on a fidget spinner
Before their album release, Canadian band, Arcade Fire, announced that they were going to release the album on a limited-edition fidget spinner that featured a USB connection. Whether it was due to the popularity of the item or if they existed in the first place remains to be seen, as Arcade Fire is known for its elaborate pranks.
10. Fidget spinners are world record breakers
A world record exists for the longest time that a fidget spinner has been spun on a person's nose. The record? One minute and 46 seconds by a staff member in the BuzzFeed office in New York in May 2017. Fancy beating that record? It may be time to watch one of the many YouTube videos available that feature tips and tricks that can be learned.
So, there you have it, ten facts about fidget spinners that you didn't know. Now to impress your friends with these facts, and, of course, purchase one to try it out yourself.